Primary 6/7
Welcome to our page! We hope you enjoy reading about what we have been up to so far in the 2021/22 school year!
Congratulations!
Well done to this term's P6 and P7 Home Reading winners!
Young Enterprise Business Beginnings Programme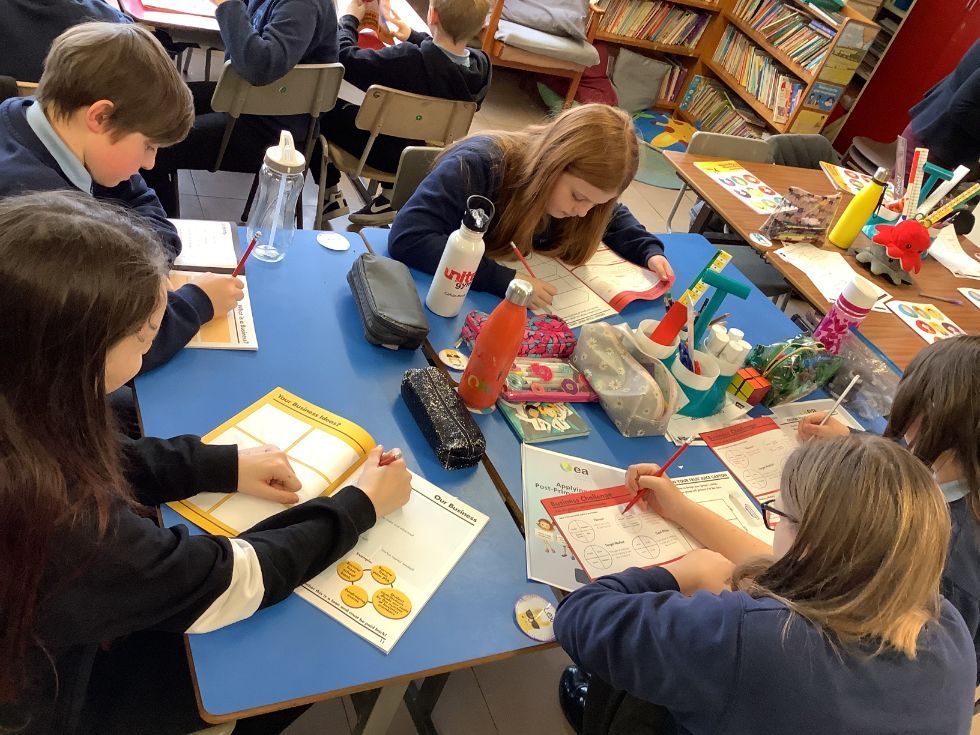 P6 and P7 had a great time this week starting the
Young Enterprise
#BusinessBeginnings
Programme!
Great to see pupils talking about business (and planning their own school business!) at such a young age!
Time to Read 2021/22
Earlier this term, our P6 and P7 pupils took part in an online Business in the Community Northern Ireland (BITCNI) COP26 event.
Today Ciara from BITCNI joined us and gave us some lovely books that we enjoyed during that event written by Tales from Mother Earth and also wildflower seeds for us to sow.
Thanks to BITCNI for this great event and to McLaughlin & Harvey and PlantWorks for these lovely gifts.
The Community Garden Begins
Dunclug Primary School, Doury Rd, Ballymena, County Antrim BT43 6SU | Telephone: 028 2565 2327