Rainforest Dioramas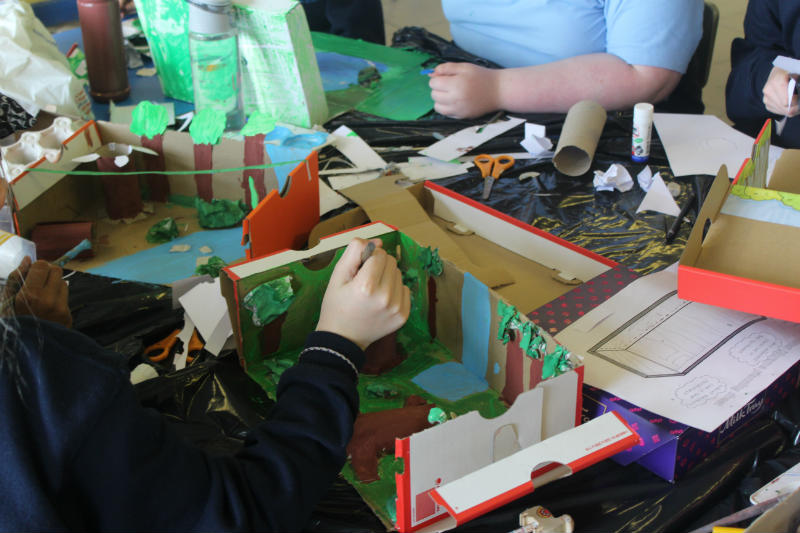 'Kreative Kids' - Young Enterprise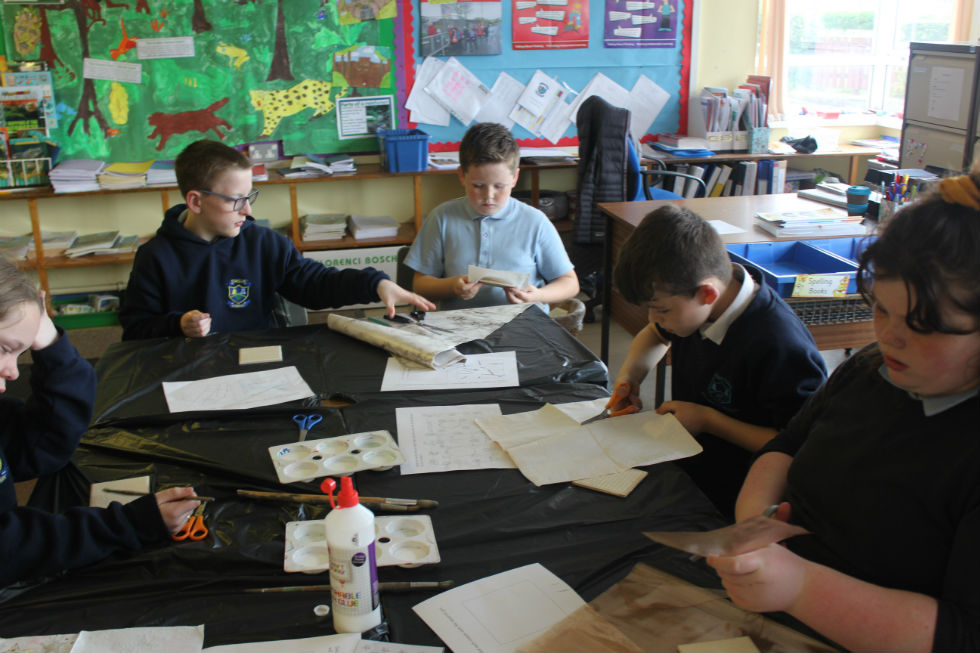 Our class have been working with the charity Young Enterprise. Young Enterprise is a charity which gives children experience in setting up and running a business. We have created a company named 'Kreative Kids' and have been working on our very own project for months. We have designed and made our own coasters which we will be selling for £1.50 at our Summer Fair on Friday 21st of June. The fair will be from 1- 2:30pm. 10% of the profit will be given back to Young Enterprise. Please come along, we would love to see you there!
Many thanks,
Tameece McKelvey (P7 pupil)– Sales Team
Rainforests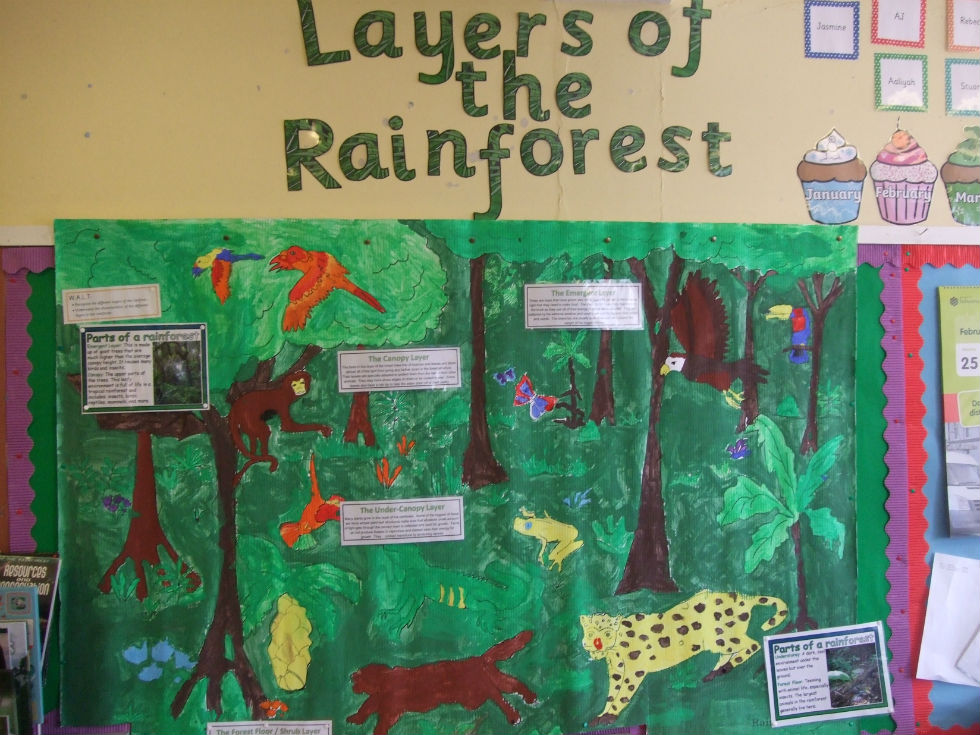 P6/7 are learning about the rainforests this term. As a class they painted their own rainforest to help them to learn about the different layers in the rainforest. The pupils have started to research different animals in the rainforest using the iPads.
Young Enterprise
P6/7 have the exciting opportunity of being involved in "Young Enterprise" this year. As part of this programme the pupils have to plan and run their own business. The pupils have been working so hard on their business and they have learnt so much about running a business. To raise money for starting their business the pupils have made bracelets which they have sold in school. The pupils have made £67.50 which they are going to be able to use to start their own business. You will hear lots more about their business in the next few weeks.
Cultural Diversity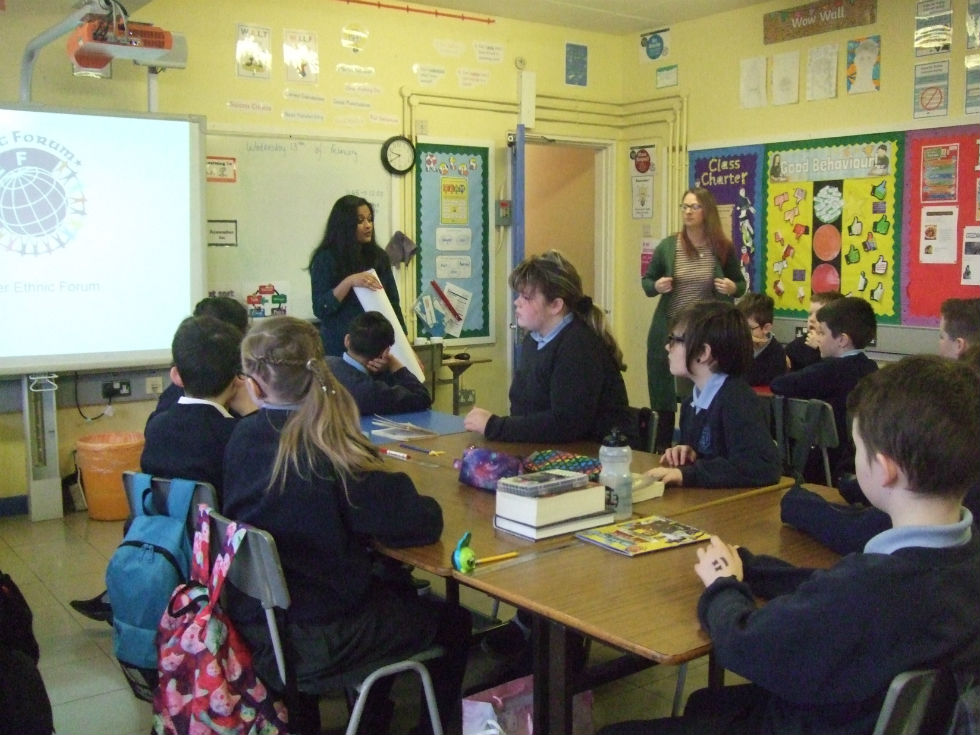 P5/6/7 had the fantastic opportunity to take part in a cultural diversity workshop. At this workshop they explored the diversity around Ballymena. The pupils learnt a lot about different cultures and reasons why people might choose to live in different countries. The pupils then got involved in a Chinese dance lesson where they learnt a number of different Chinese dances. They got to use great props including Chinese fans. Take a look at the pictures and the video below to see the pupils in action!
Science and Technology Fair at Cullybackey College
Halloween Dress up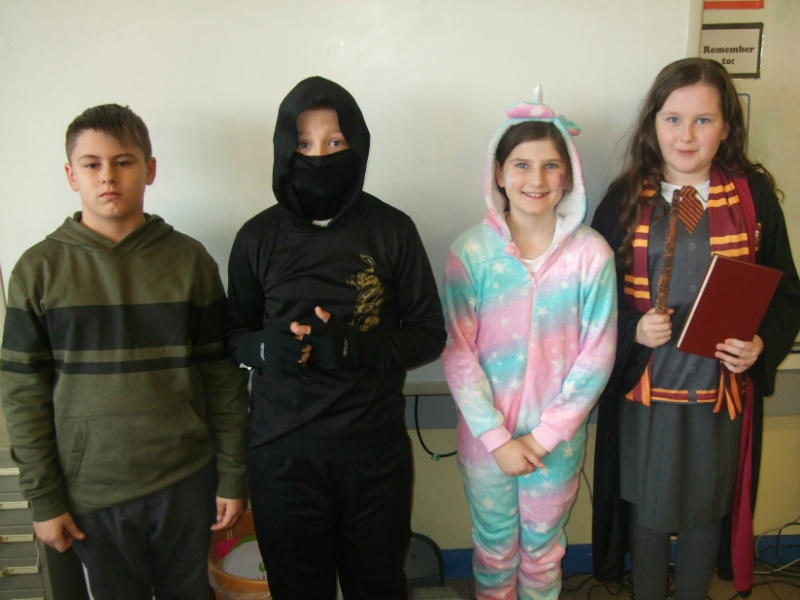 Show and Tell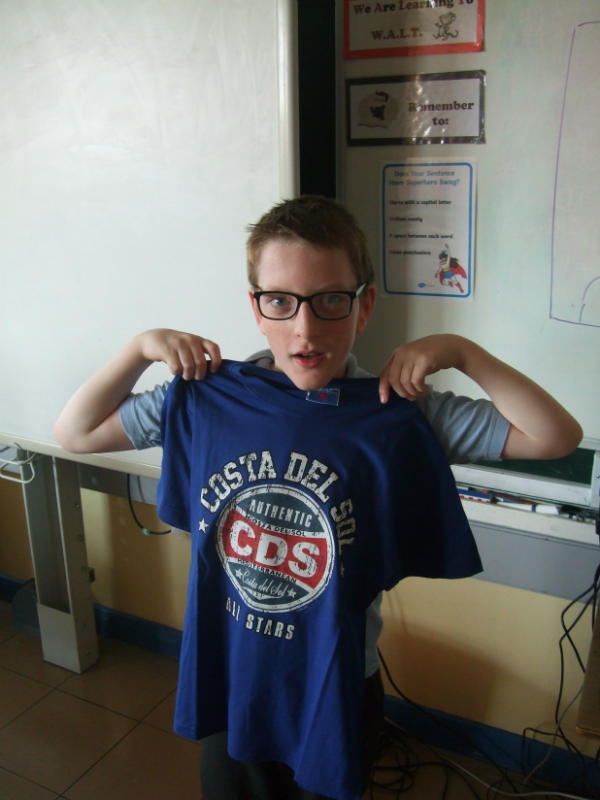 Drama in P6/7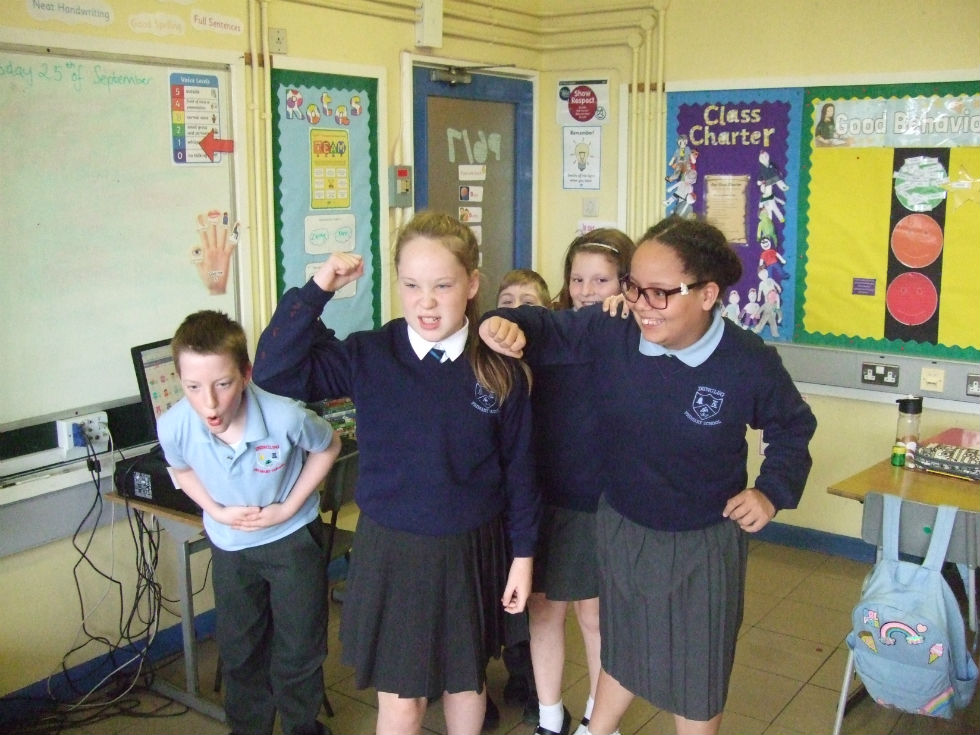 P6/7 have been reading the novel 'Under the Hawthorne Tree' as part of their Irish Famine topic. They were able to act out different scenes typical during the Irish Famine. The pupils then created a freeze frame for the class and they asked them questions which they had to reply in character. The pupils really enjoyed this task and got really into their characters.
Problem Solving in P6/7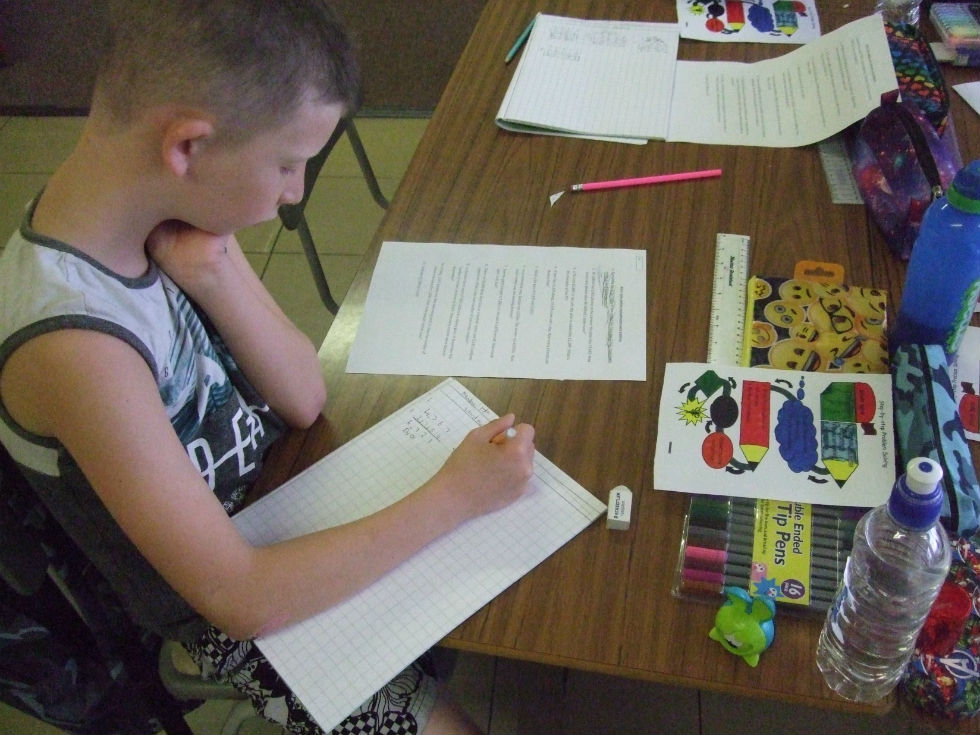 P6/7 have been working in class on solving word problems. They have been able to use a number of different strategies to help them to solve these problems. The pupils are using strategies and techniques that are recorded in their maths fact books which will be sent home to help them to learn mathematical strategies and maths facts to help them with their Numeracy.
General Info
This term in P6 and P7 we have been learning all about the Irish Famine.
P.E. for P6/7 is on a Monday and a Tuesday.
Class Charter
Our Class Charter
We want our class to be a fair and happy place.
So we promise to...
Follow instructions first time, every time
Take care of each other
Concentrate and listen to all adults
Keep the classroom tidy and organised
Be kind and friendly
Be persistent
Do our best in our work
Respect ourselves and others
Be patient
Use no bad language
Not run in school
Use manners at all times
Not interrupt the teacher or another adult
Think before we speak!
Dunclug Primary School, Doury Rd, Ballymena, County Antrim BT43 6SU | Telephone: 028 2565 2327