Autism Support Centre 1
We are very pleased to host a Foundation Stage Autism Support Centre at Dunclug Primary School. This unit is made up of children who have moderate learning difficulties including children with speech and language difficulties, ASD, Down Syndrome and ADHD. The small class sizes allow these children to access the same curriculum as other children at a pace more suited to their needs.
The learning environment is very caring and positive in order to nurture these children to reach their full potential. They are well supported by the class teacher as well as dedicated classroom assistants. These children integrate with the mainstream P1 and P2 classes for play based learning (both indoors and outdoors), phonics lessons, P.E., topic work, lunchtime, music lessons, trips as well as school productions.
If you would like to know more about the Learning Support Centre please do not hesitate to get in touch by phoning or emailing using the contact details below:
Call: 028 25652327
Email: info@dunclugps.ballymena.ni.sch.uk
Class Teacher: Mrs Ross
Classroom Assistants: Miss Lynch, Miss McKiernan
Football Fun Day P1-2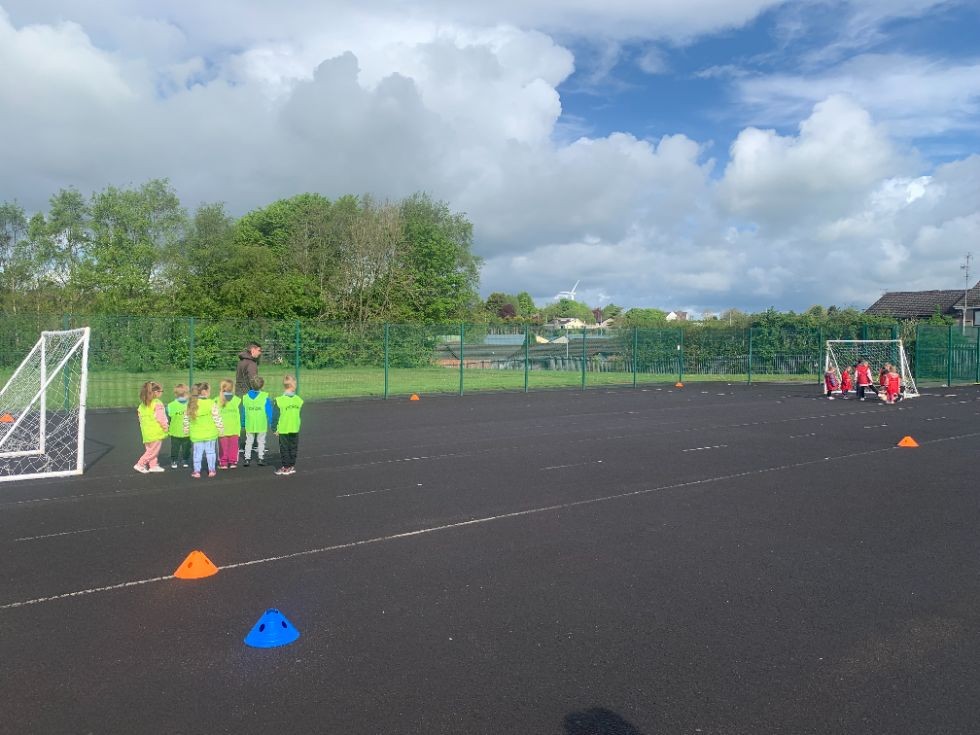 We had a brilliant day with Coaching 4 Christ taking part in so many fun games. We can't wait to see them back soon!
Summer Topioc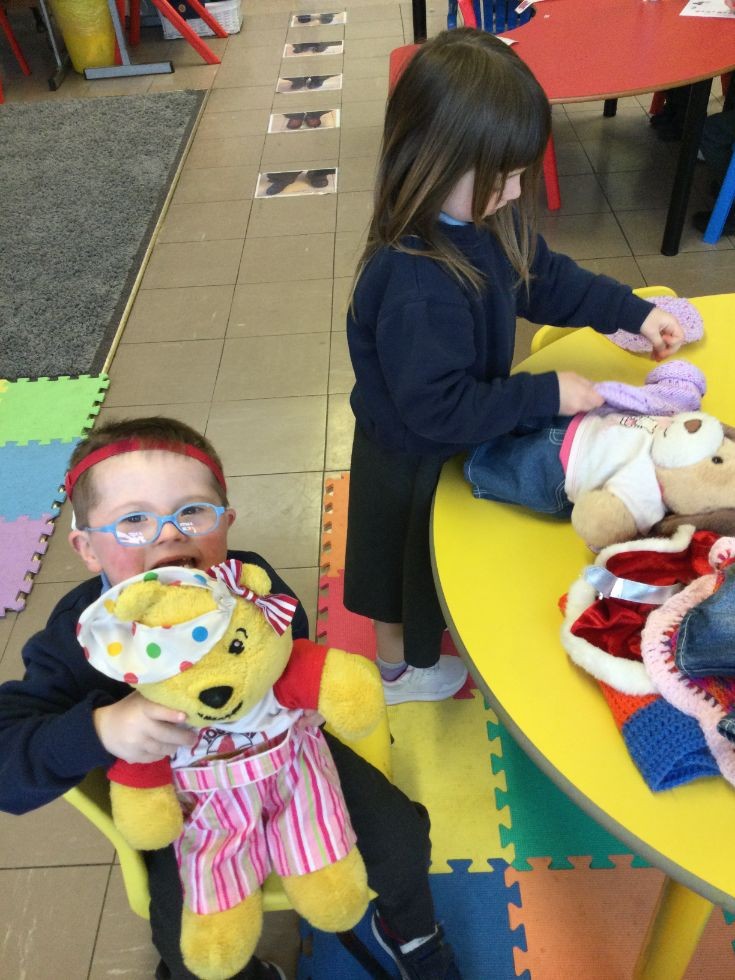 This term we have been learning all about summer. We have been learning about places people go on their summer holidays, how to stay safe in the sun, how to write a postcard, the seaside as well as animals found in the ocean.
Change Topic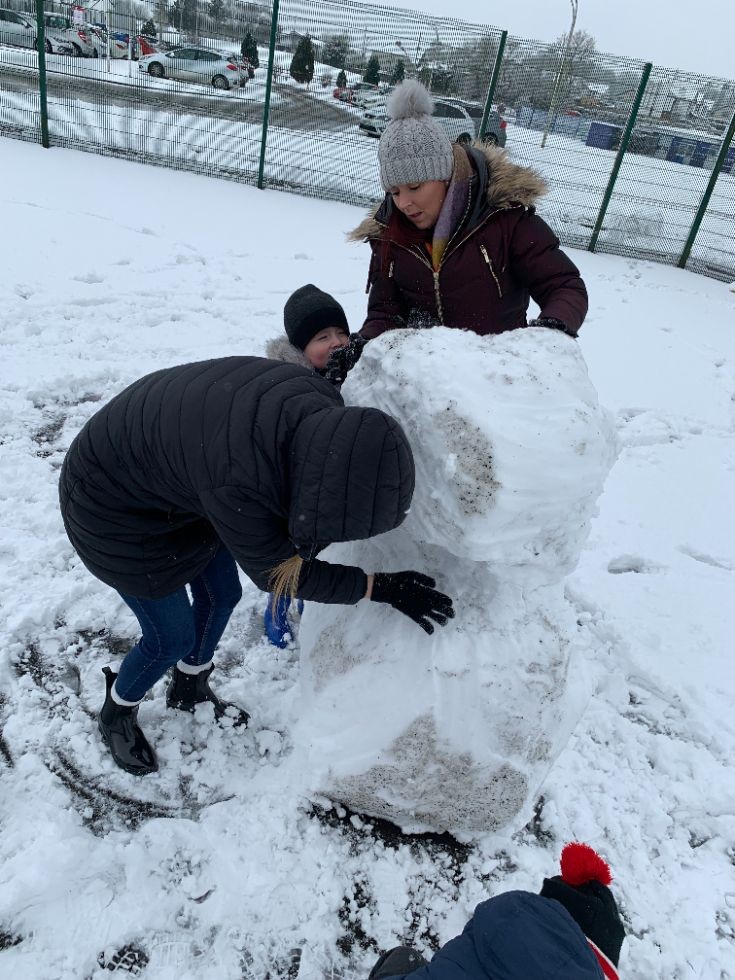 This term our topic is all about 'Change'. We have been learning about the changes we go through from babies to adulthood, the changes in weather specifically looking at snow melting into water as well as the changes in cooking. We were able to investigate this on pancake Tuesday as we turned lots of different ingredients into yummy pancakes.
Road Safety Awareness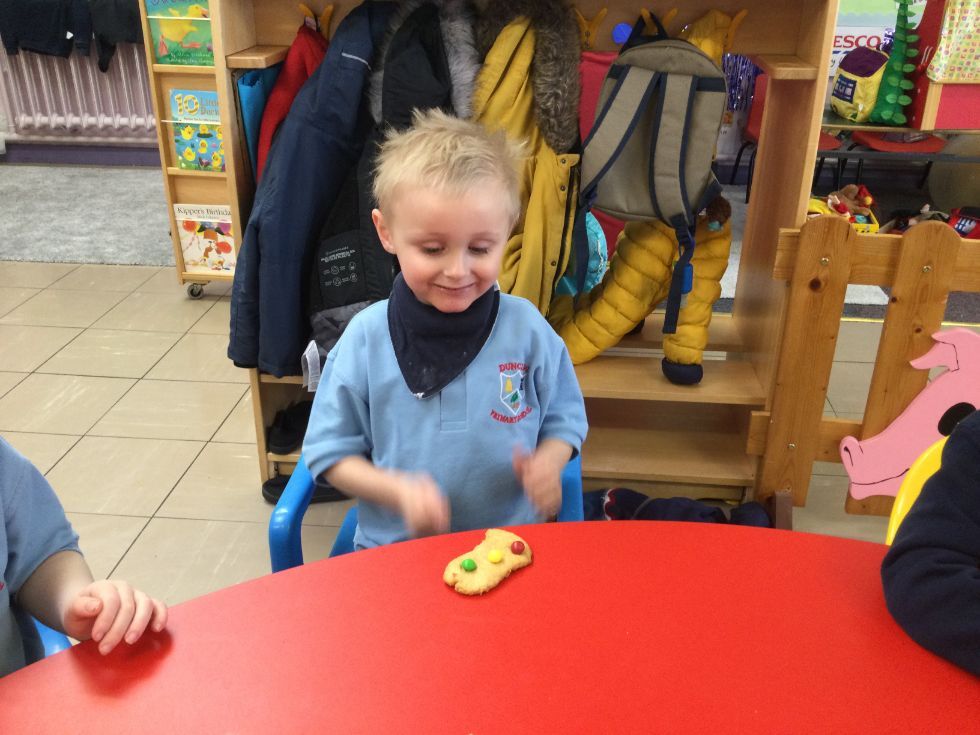 This week our boys and girls were learning all about road safety. We learned how important it is to be careful around busy roads and to take care when crossing the road. At the end of the week we learned a song to help us remember what the traffic lights mean before making our own traffic light biscuits.
P1/2 Forest School Trip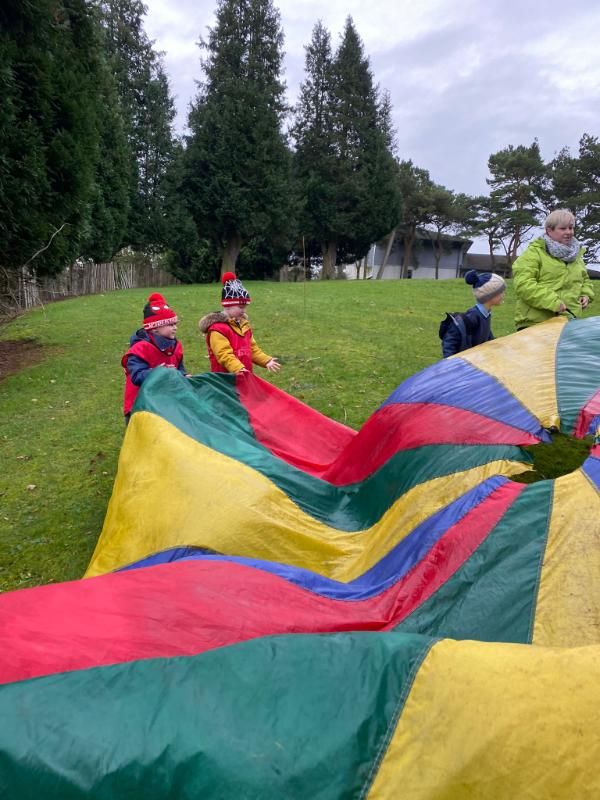 Music with Rosie
On Friday the LSC had a brilliant time taking part in a special music lesson with our friend Rosie. Rosie wanted to help us improve our listening skills so read us a stroy about a monkey who wanted to play a musical instrument. We were so excited to try all of the instruments just as the monkey did. Take a look at some of our pictures and videos to see how much fun we had!
Writing Instructions!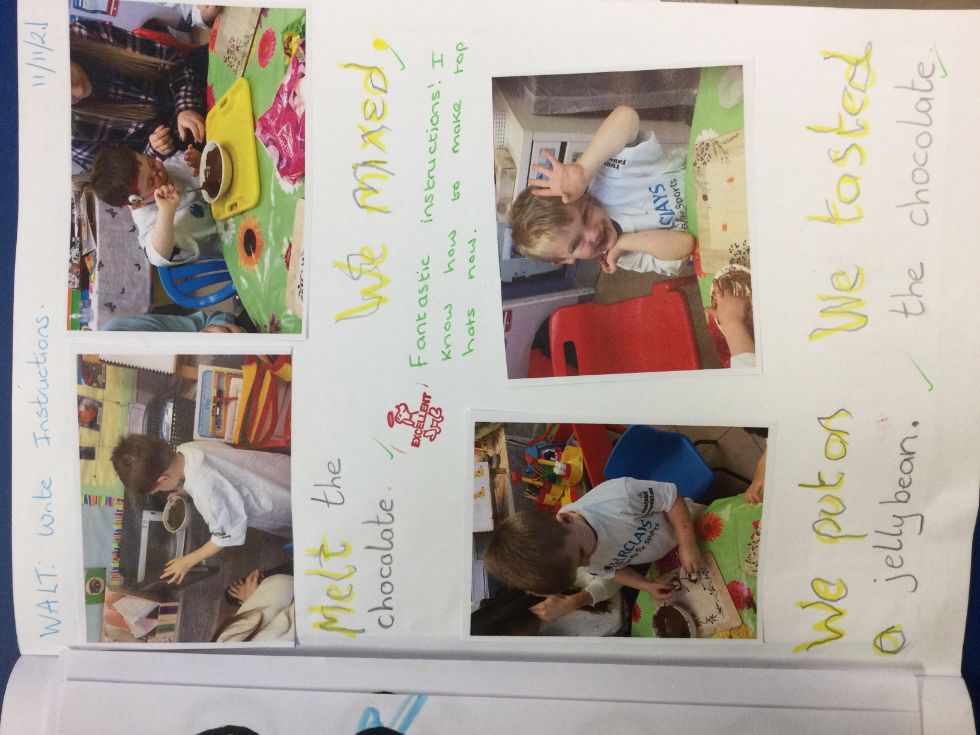 P1/2 have been learning all about writing intrsutions. We made some delicious Top Hat buns to tie in with our theme of celebrations. We then used the pictures we took during the lesson to sequence the instructions.
Back to school with P1/2!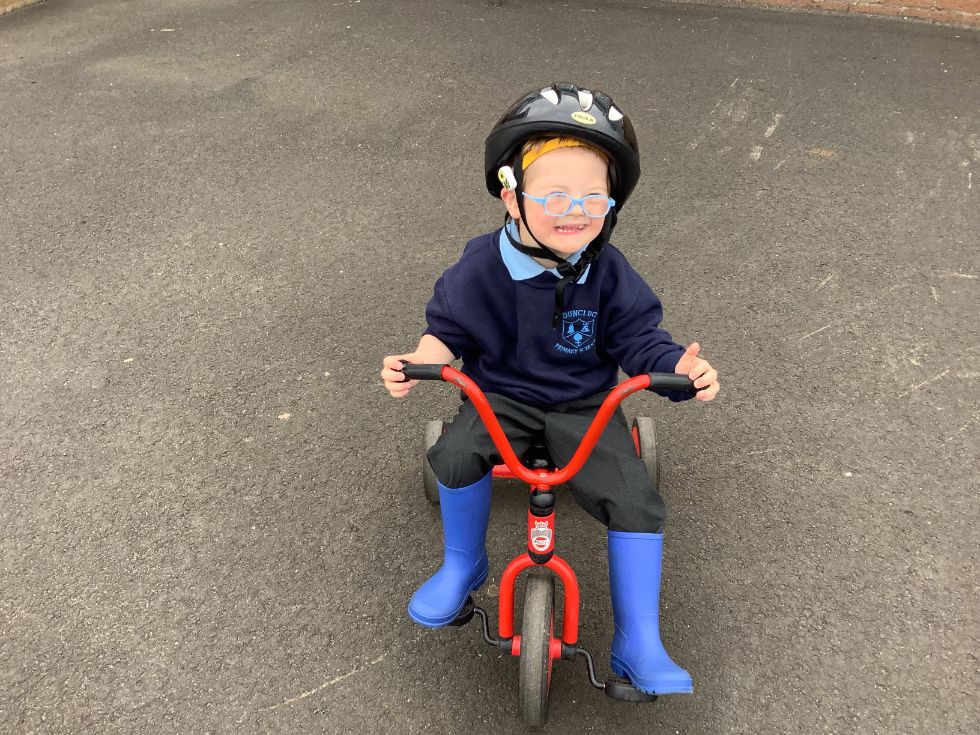 We have been busy over the past couple of weeks welcoming lots of new P1 faces to our LSC as well as an extra classroom assistance - Mrs McFall. It has been great playing some get to know you games as well as learning about our daily routines within the classroom. The P1's have settled in so quickly, we cannot wait to watch them grow this year.
Forest School Learning with P1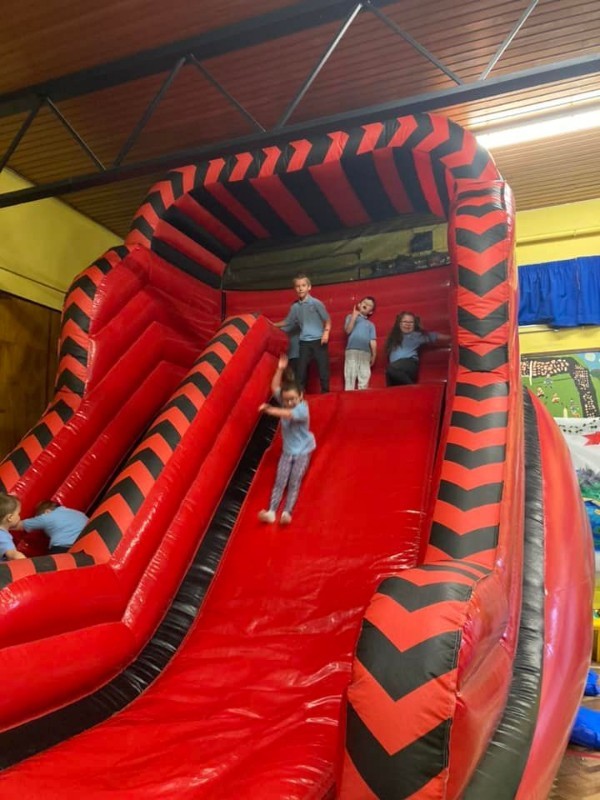 On Thursday P1 traveled to the People's Park to take part in some forest school activities. They made 2D shapes out of natural materials in Numeracy and looked for signs of spring as part of their Literacy lesson. Of course they had to play in the brand new park before returning to school. A great day!
Rice Krispie buns - following instructions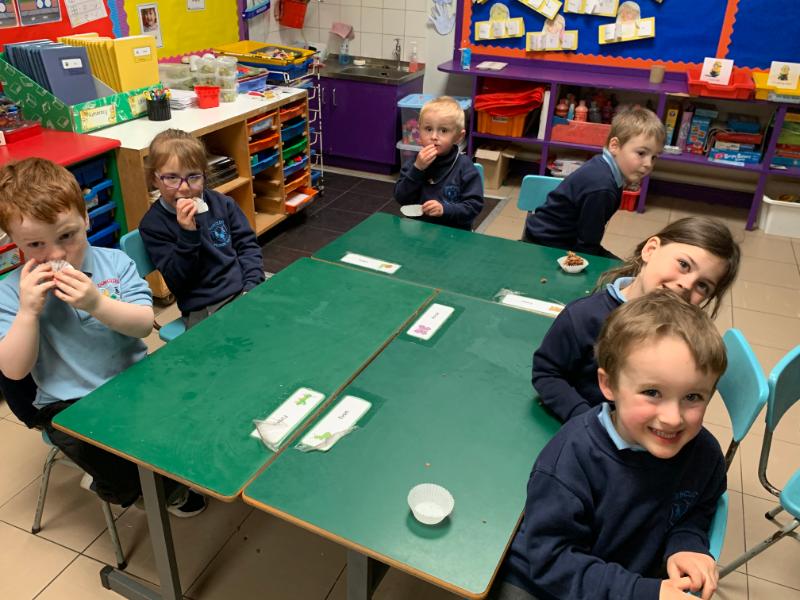 People Who Help Us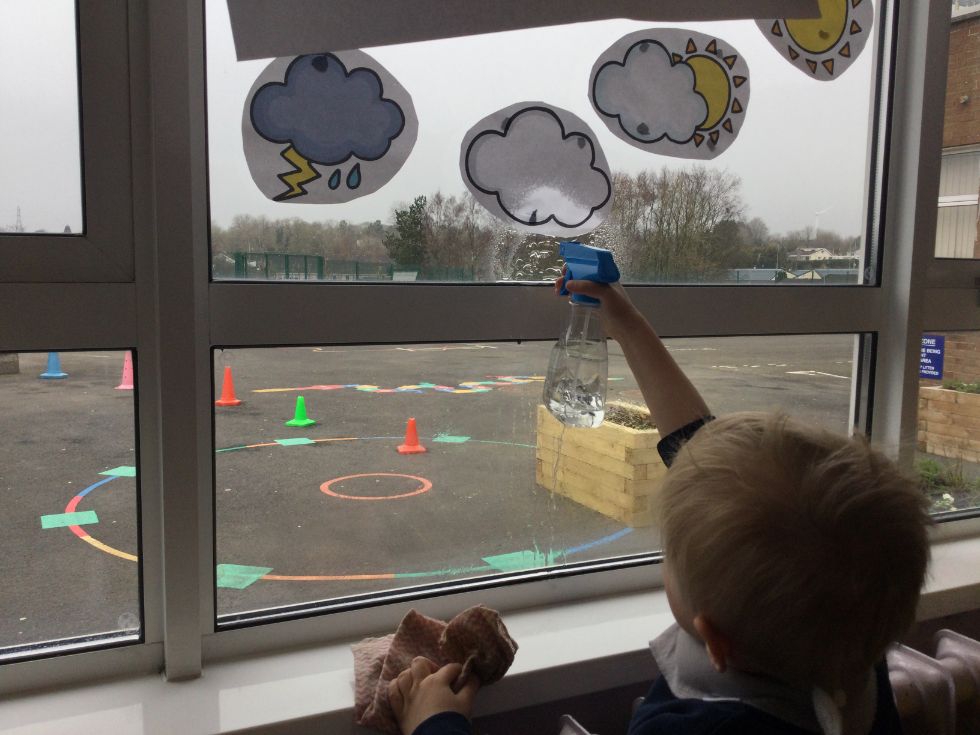 This term we have moved onto a new topic called 'People Who Help Us'. So far we have looked at people who help us in school, in our community and when we are sick. We met Linda (our school caretaker) this who told us exactly how she keeps us safe through tidying our school, locking the school gates and turning on the heating.
Christmas Treats
Primary 1 and the LSC had great fun today taking part in some Christmas baking. We made beautiful marshmallow snowmen before listening and dancing to some Christmas songs. After this, a special visitor made an appearance... Santa Claus! 🎅
Christmas Activities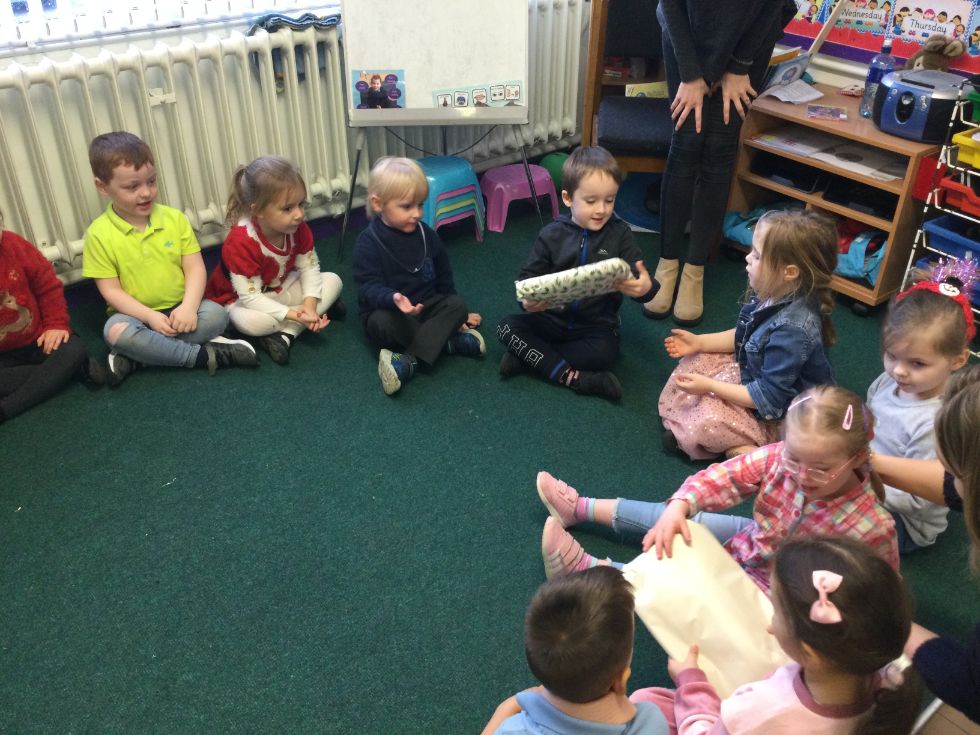 P1 and the LSC had great fun taking part in lots of Christmas Activities linked to their Literacy and Numeracy topics. Today we worked on listening carefully and following simple instructions. We played a game of pass the parcel and when we opened each layer we were given an instruction to follow. In Numeracy we are exploring capacity and measure. We talked about full, empty and half-full as we measured out the ingredients for hot chocolate. We even toasted some marshmallows on a pretend fire on the IWB to put on top of our hot chocolate!
Numeracy Fun!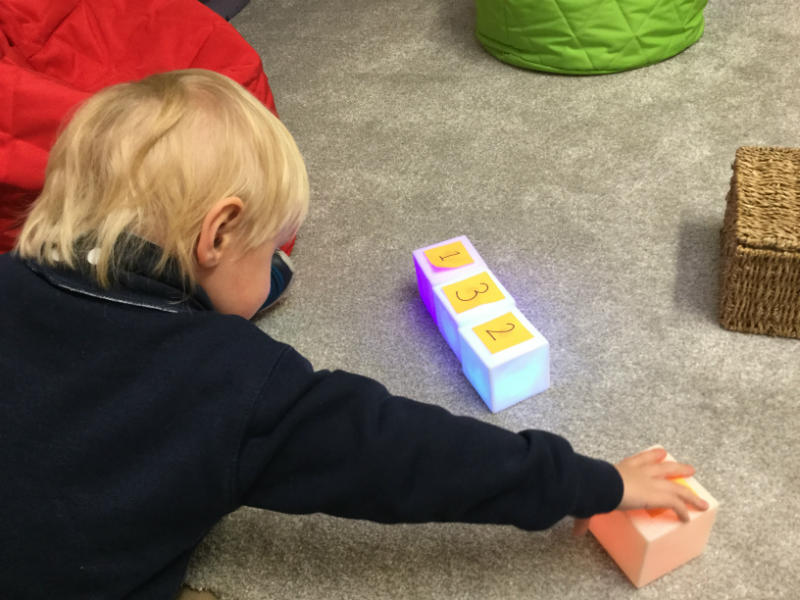 Literacy Time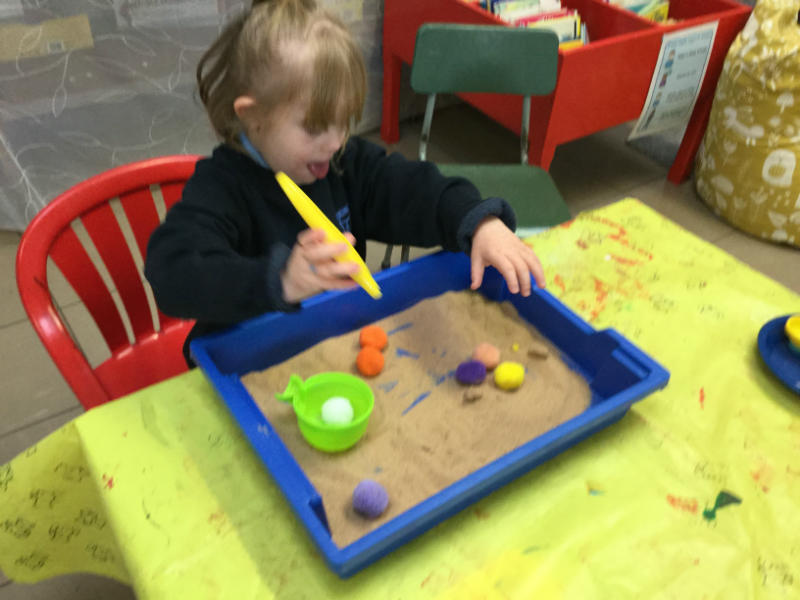 Latest Photographs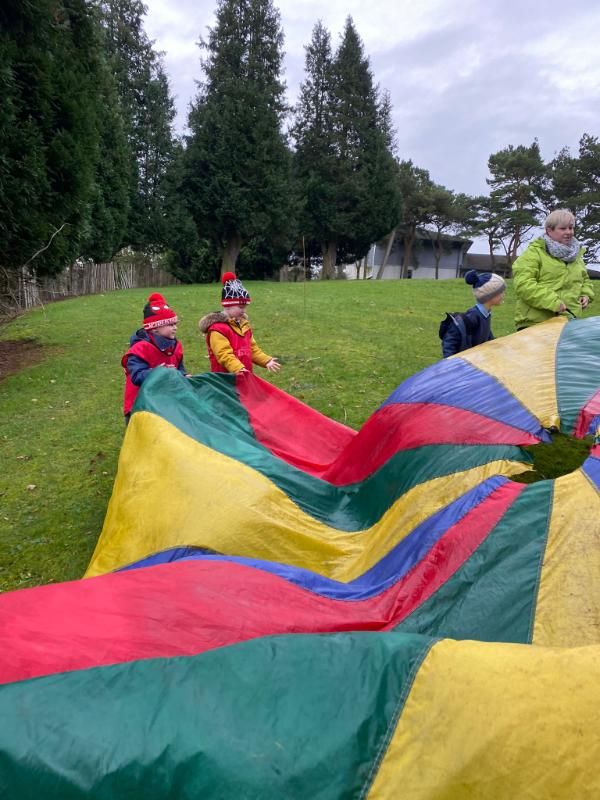 Dunclug Primary School, Doury Rd, Ballymena, County Antrim BT43 6SU | Telephone: 028 2565 2327