Primary 1/2 LSC
We are so excited to tell you this year Dunclug Primary School has been granted a Learning Support Centre. This unit is made up of children who have moderate learning difficulties including children with speech and language difficulties, ASD, Down Syndrome and ADHD. The small class sizes allow these children to access the same Curriculum as other children at a pace more suited to their needs.
The learning environment is very caring and positive in order to nurture these children to reach their full potential. They are well supported by the class teacher as well as dedicated classroom assistants. These children integrate with the mainstream P1 class for play based learning (both indoors and outdoors), phonics lessons, P.E., topic work, lunchtime, music lessons as well as school productions.
If you would like to know more about the Learning Support Centre please do not hesitate to get in touch by phoning or emailing using the contact details below:
Call: 028 25652327
Email: info@dunclugps.ballymena.ni.sch.uk
Forest School Learning with P1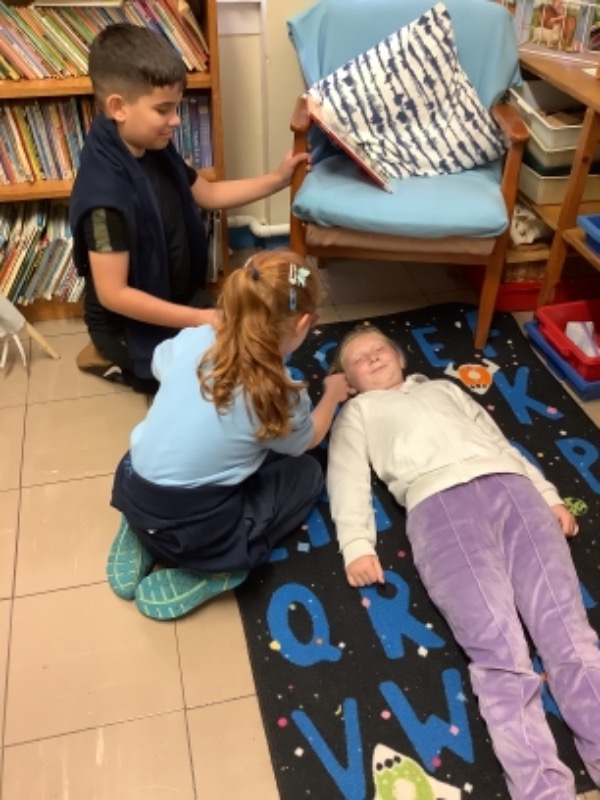 On Thursday P1 traveled to the People's Park to take part in some forest school activities. They made 2D shapes out of natural materials in Numeracy and looked for signs of spring as part of their Literacy lesson. Of course they had to play in the brand new park before returning to school. A great day!
Rice Krispie buns - following instructions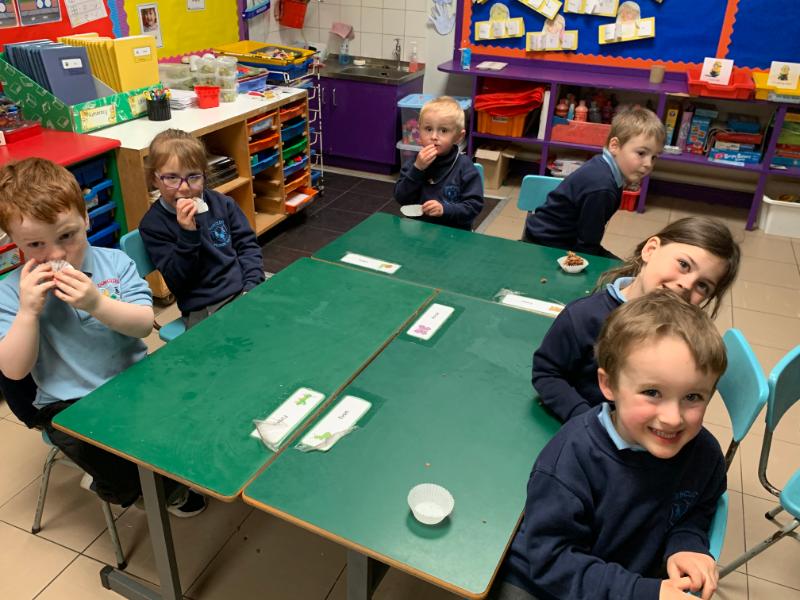 People Who Help Us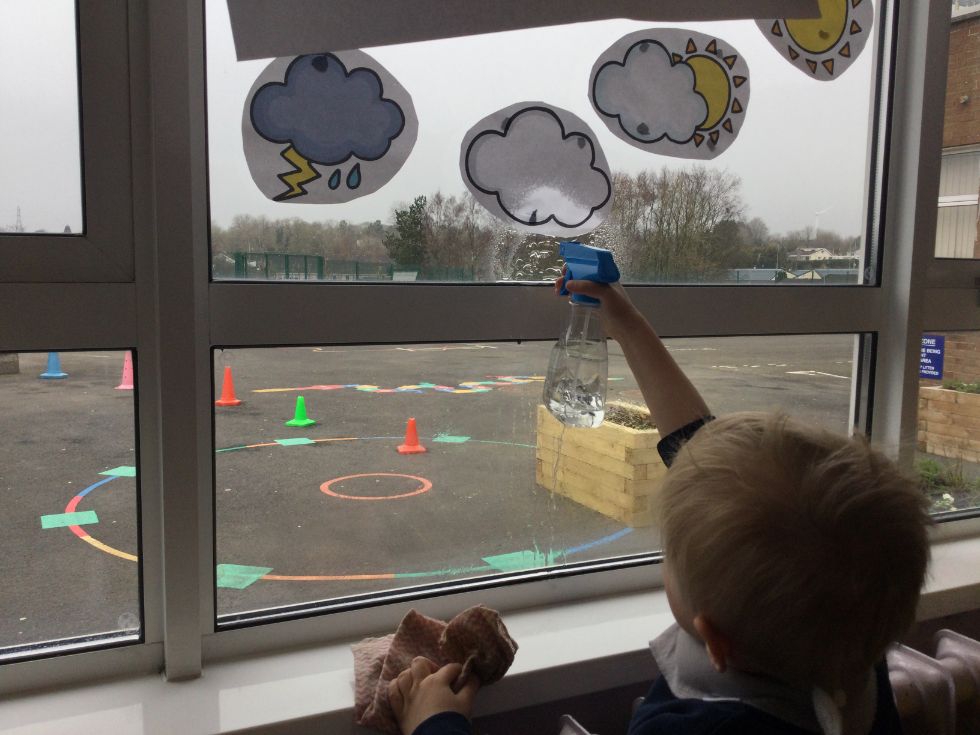 This term we have moved onto a new topic called 'People Who Help Us'. So far we have looked at people who help us in school, in our community and when we are sick. We met Linda (our school caretaker) this who told us exactly how she keeps us safe through tidying our school, locking the school gates and turning on the heating.
Christmas Treats
Primary 1 and the LSC had great fun today taking part in some Christmas baking. We made beautiful marshmallow snowmen before listening and dancing to some Christmas songs. After this, a special visitor made an appearance... Santa Claus! 🎅
Christmas Activities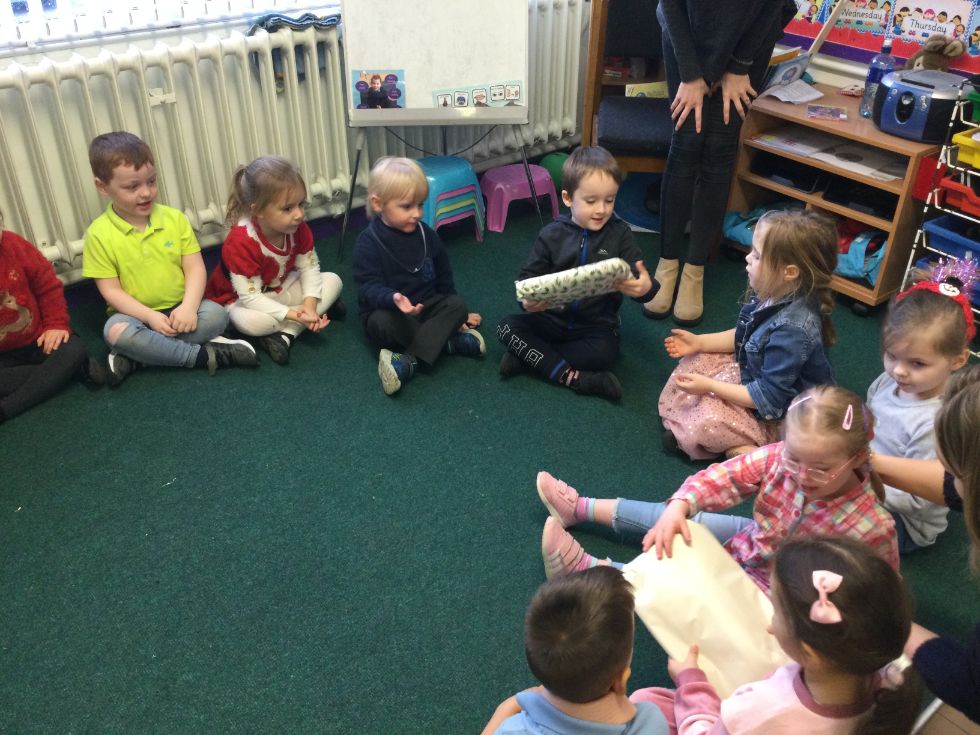 P1 and the LSC had great fun taking part in lots of Christmas Activities linked to their Literacy and Numeracy topics. Today we worked on listening carefully and following simple instructions. We played a game of pass the parcel and when we opened each layer we were given an instruction to follow. In Numeracy we are exploring capacity and measure. We talked about full, empty and half-full as we measured out the ingredients for hot chocolate. We even toasted some marshmallows on a pretend fire on the IWB to put on top of our hot chocolate!
Numeracy Fun!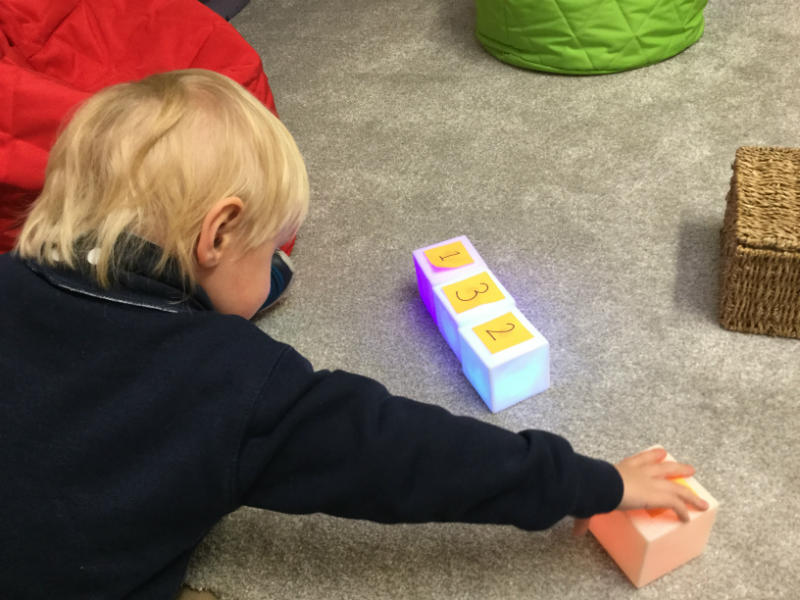 Literacy Time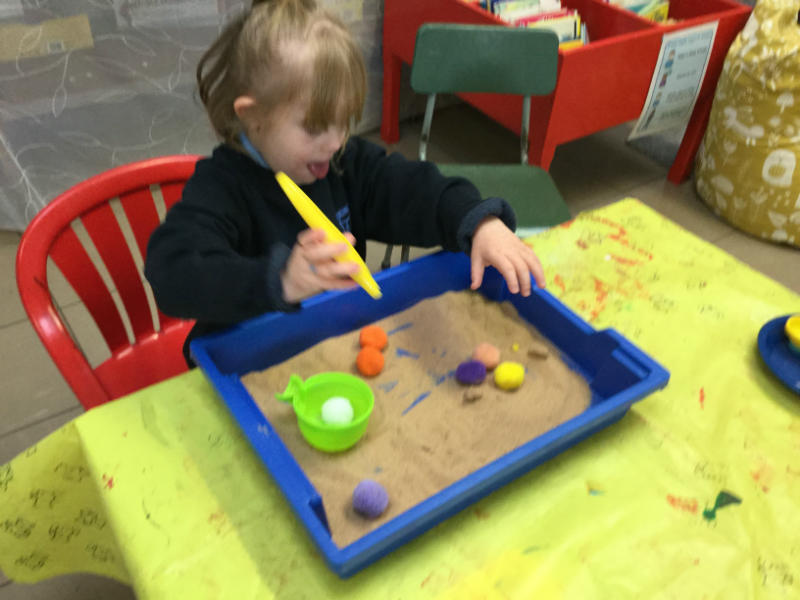 Dunclug Primary School, Doury Rd, Ballymena, County Antrim BT43 6SU | Telephone: 028 2565 2327