Our School Kitchen Team
We are blessed to have an amazing School Kitchen Service at Dunclug Primary School, led by Mrs Angela Gregg. Believe it or not, the team provide the school meals for seven local primary schools including our own.
Not only do they provide our daily Breakfast Club (free for all pupils), they also provide cooked break and ofcourse delicious home made dinners.
Their staff go above and beyond and are an indispensable part of our school community. Throughout the year they organise special themed days, unique to Dunclug Primary School, with special menus, competitions and prizes. These events include a World Book Day menu and competition (last year it was the Gruffalo picnic theme!), Christmas Party day, Valentines day and Summer picnic day.
Breakfast Club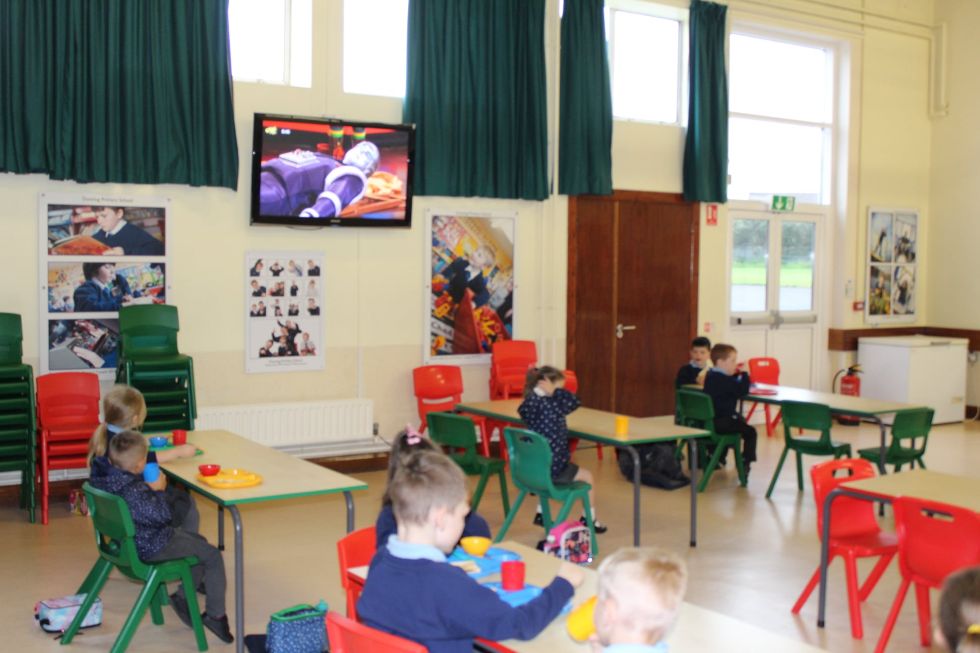 Breakfast Club is an important part of our school day. Thanks to funding from St Vincent de Paul and 'Extended Schools' funds, we are able to offer free breakfast to our pupils every day. It is also an important time for pupils to mix with their friends and they also enjoy watching CBeebies in the background as they wait for class to start!
Dinner Menu
This year the Education Authority (EA) have introduced a four week rotating dinner menu with two choices a day. All four menus can be seen below.
Dunclug Primary School, Doury Rd, Ballymena, County Antrim BT43 6SU | Telephone: 028 2565 2327