A Christmas Toy Story
This term Primary 4 and 5 have been looking at the theme of "Friendships" during PDMU. We have looked at how, as friends, we are all individuals but through circle time discussions we have discovered the importance of treating each other equally. Our Christmas Toy Story drama has taught us to be kind. It has taught us that what is on the inside matters more. We hope you enjoy our drama production.
Latest Photographs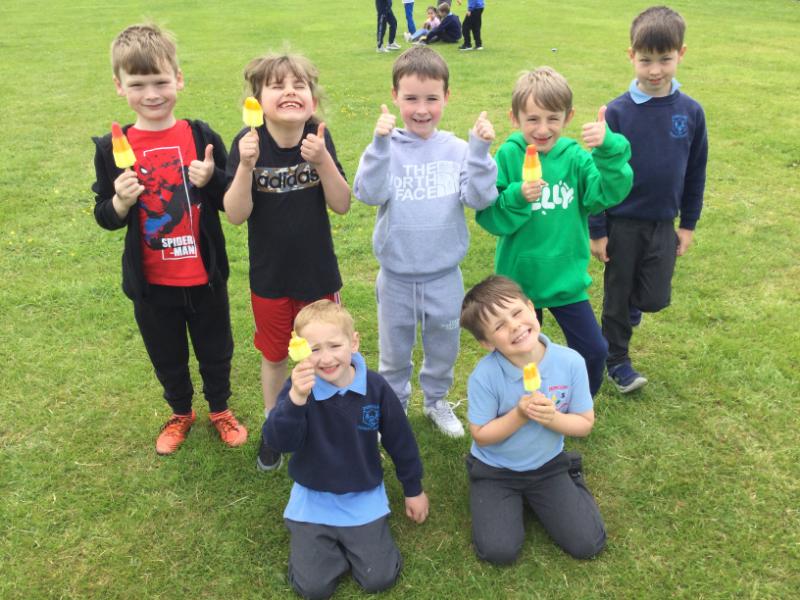 General info
P.E day for P4/5 is on a Monday so make sure to bring your P.E kit on a Monday.
Class Charter
We will be helpful and kind to our classmates.
We will tidy up after ourselves to keep the classroom tidy.
We will think before we speak so no one's feelings get hurt.
We will try our best in all of our work.
Only one person should speak at a time.
We will be good listeners to help everyone learn well.
We will show our best behaviour.
We will work quietly when completing independent work.
We will follow the teacher's instructions.
We will respect all other pupils and adults in the school.
Dunclug Primary School, Doury Rd, Ballymena, County Antrim BT43 6SU | Telephone: 028 2565 2327