Using a Bee-Bot in P4/5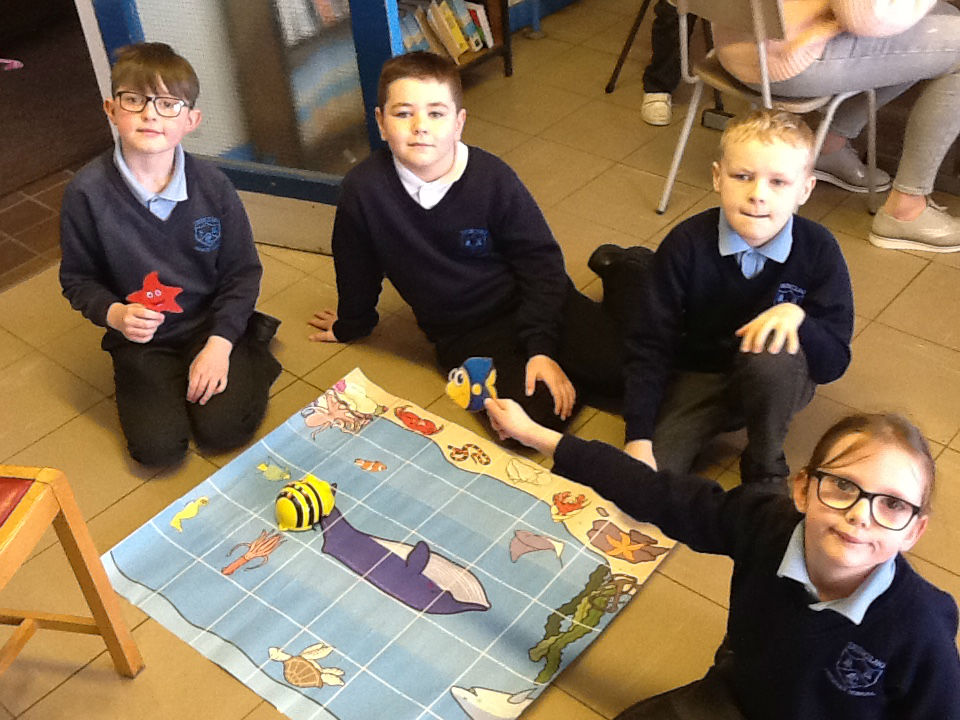 P4/5 loved using a BeeBot to develop their Numeracy and ICT skills. They had to programme the Bee-Bot to travel across the ocean to complete a number of tasks. This activity links into P4/5's 'Under the Sea' topic as they were able to recognise many of the sea creatures which they have been learning about in topic work.
Bubble Painting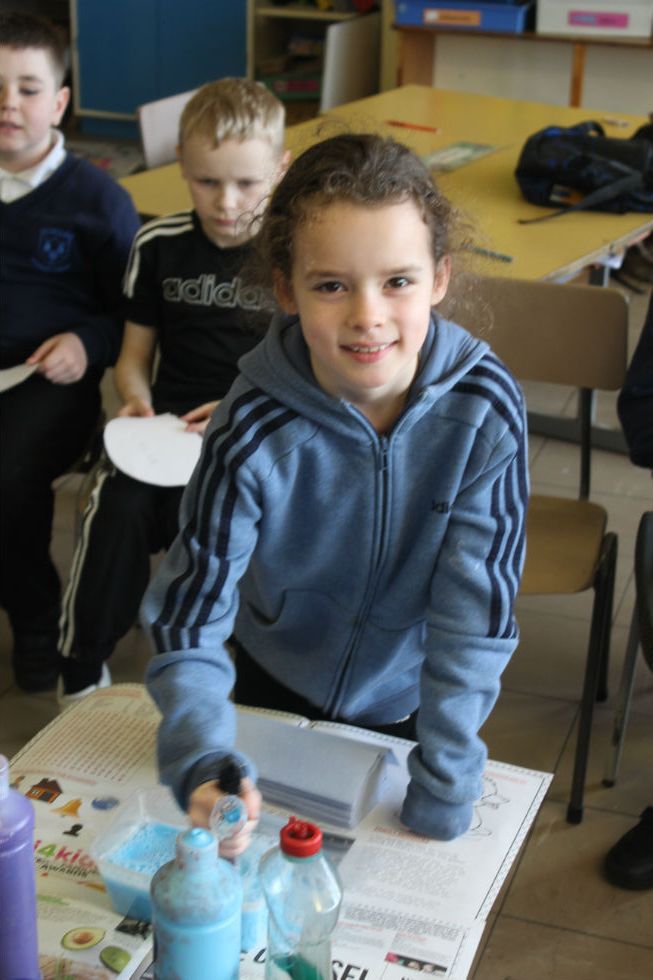 P4/5's topic this term is 'Under the Sea'. They had great fun bubble painting to create their own jellyfish.
World Book Day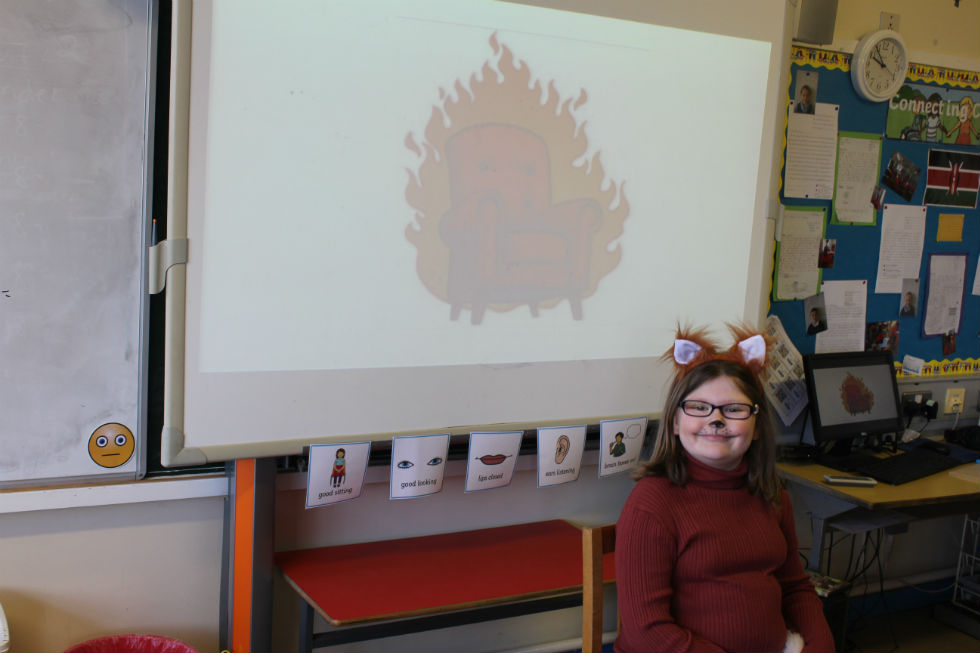 Northern Lights chalk Art
Arctic research using QR codes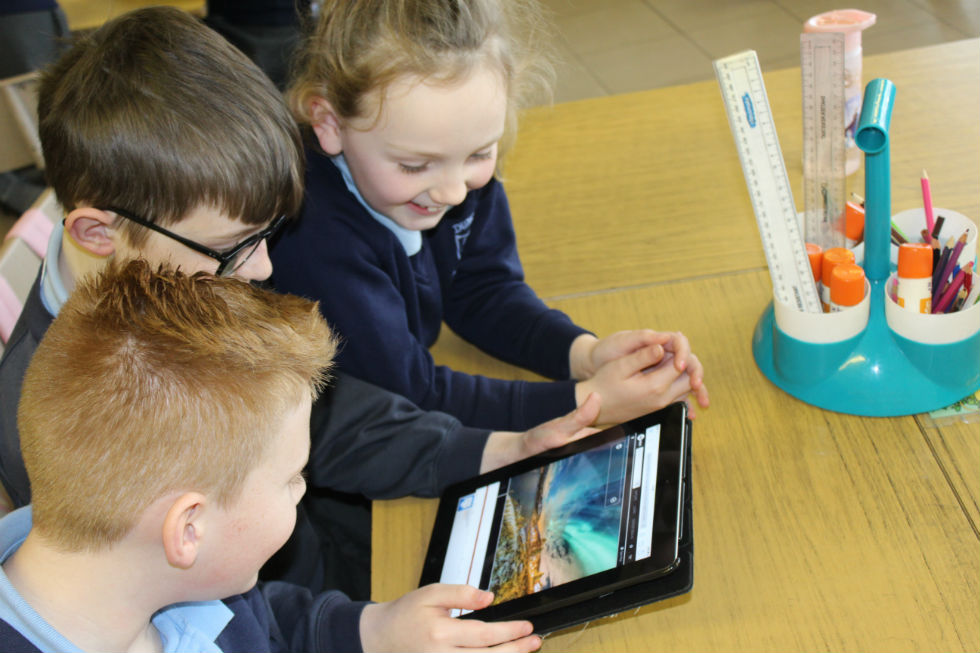 P4/5's topic this term is the 'Arctic Ocean'. The pupils used our iPads to learn all about the Northern Lights. The pupils scanned QR codes which brought them to videos, fact pages and interactive maps where they were able to learn all about the Northern Lights.
Melting ice experiment
Multiplication using arrays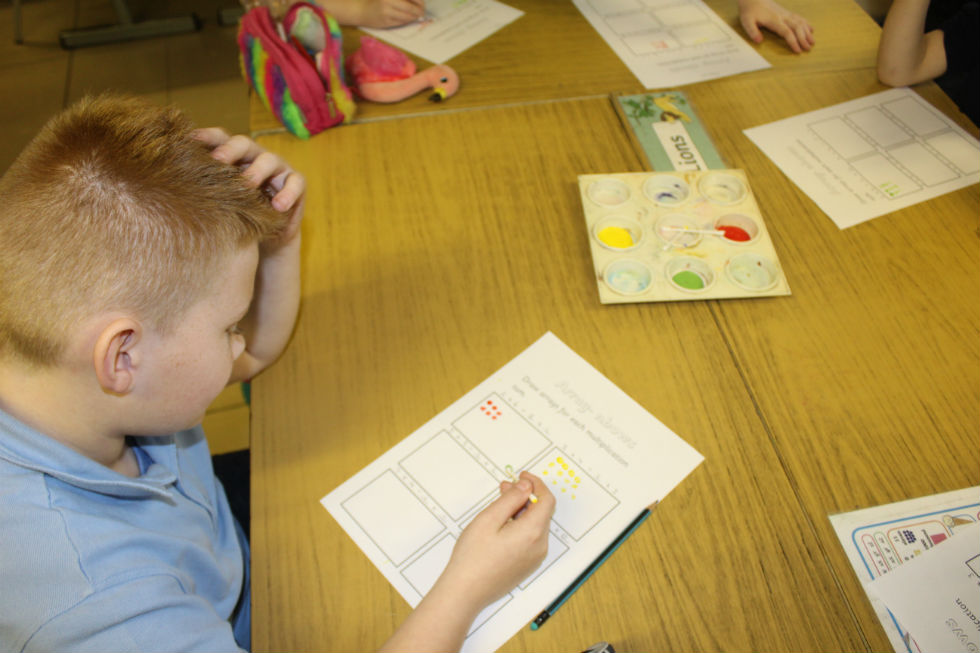 P4/5 have been learning all about multiplication! They have been using arrays to help them to understand multiplication. Practical activities and the IWB have created exciting and engaging lessons for the pupils.
Literacy Task Board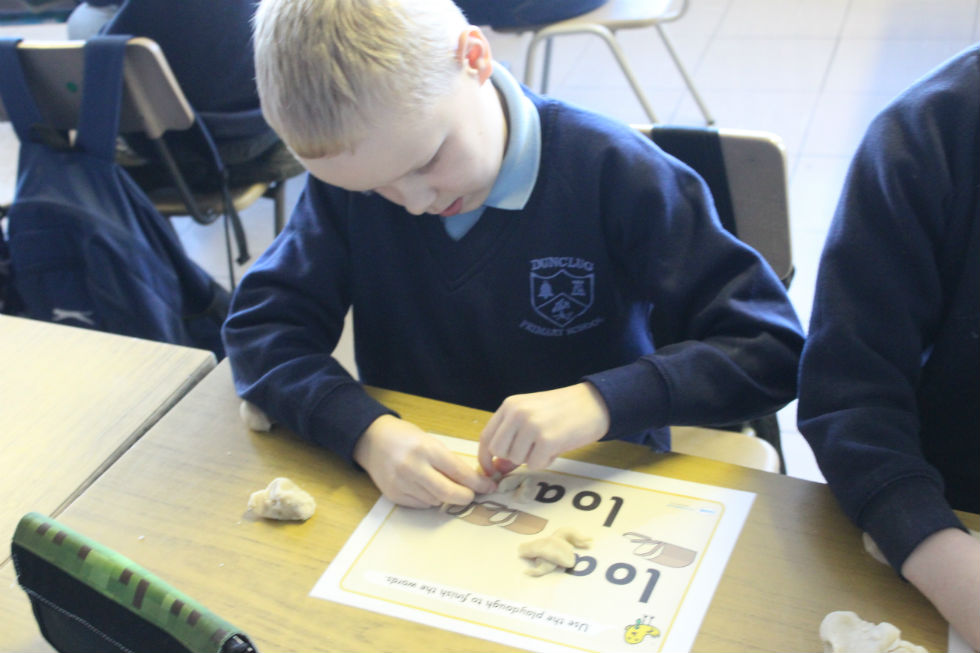 P4/5 have been learning all about plurals in Literacy. Today during Literacy they participated in a number of interactive activities to reinforce their learning. Learning was exciting and engaging as the pupils used playdough, the Interactive Whiteboard, iPads and played lots of games to develop their Literacy skills.
Arctic Ocean
This term P4/5 will be exploring the Arctic Ocean. This is such an exciting topic with lots of interactive learning opportunities. Look on our class page to keep up to date with all that we have been learning!
Pyramid Maze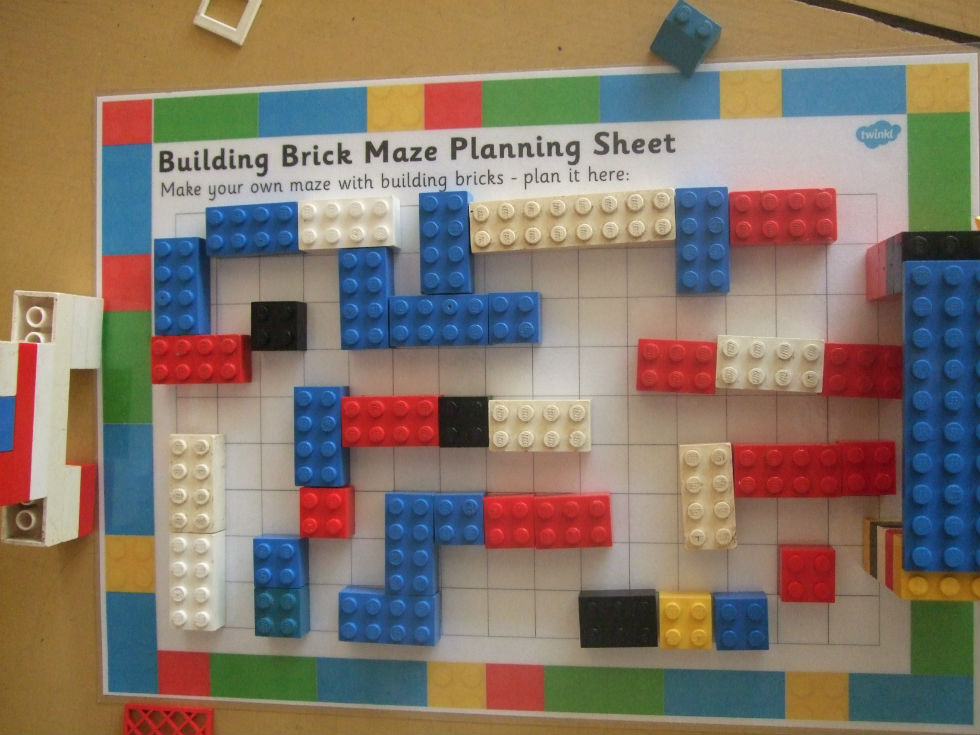 P4/5 have been learning about how grave robbers tried to steal treasure from the Pharaohs' pyramids. We designed and built our own maze using Lego to stop robbers from reaching the treasure in the middle of the pyramid.
Letters to pen pals in Kenya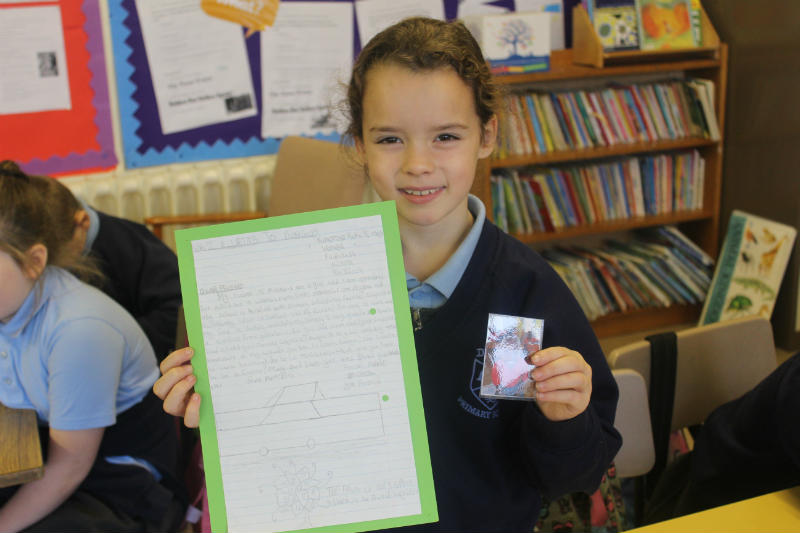 Letter writing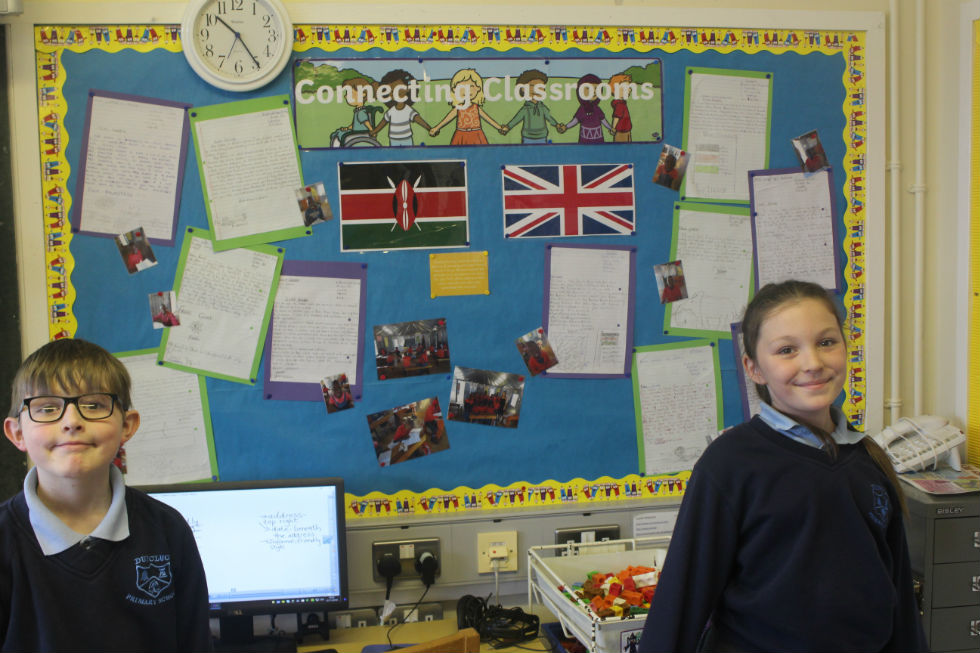 This term in P4/5 we are learning how to write a letter. We are going to write reply letters to the children in Hope Primary School in Kenya. In the summer Mrs Spence helped the pupils in Kenya to write letters to P4/5 and now P4/5 are going to write their own replies. We have spent a few days becoming familiar with informal letters. We then looked at the children's letters in order to recognise the features of a letter. We highlighted the features of the letters to help us to learn how to write a letter. We are looking forward to writing our own letters which will be sent to the Grade 5 class in Kenya.
Road Safety Walk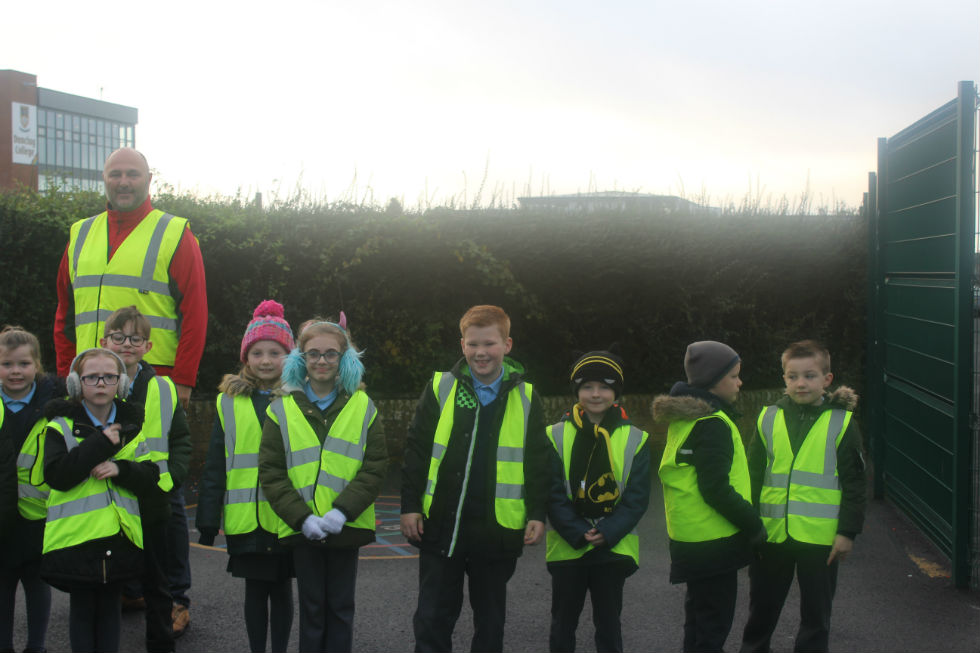 P4/5 have been learning all about staying safe on the road. Today we put our skills to the test on a road safety walk around the local area. We watched out for hazards on the footpath and learned how to cross the road safely.
Learning how to use speech marks
Mummification experiment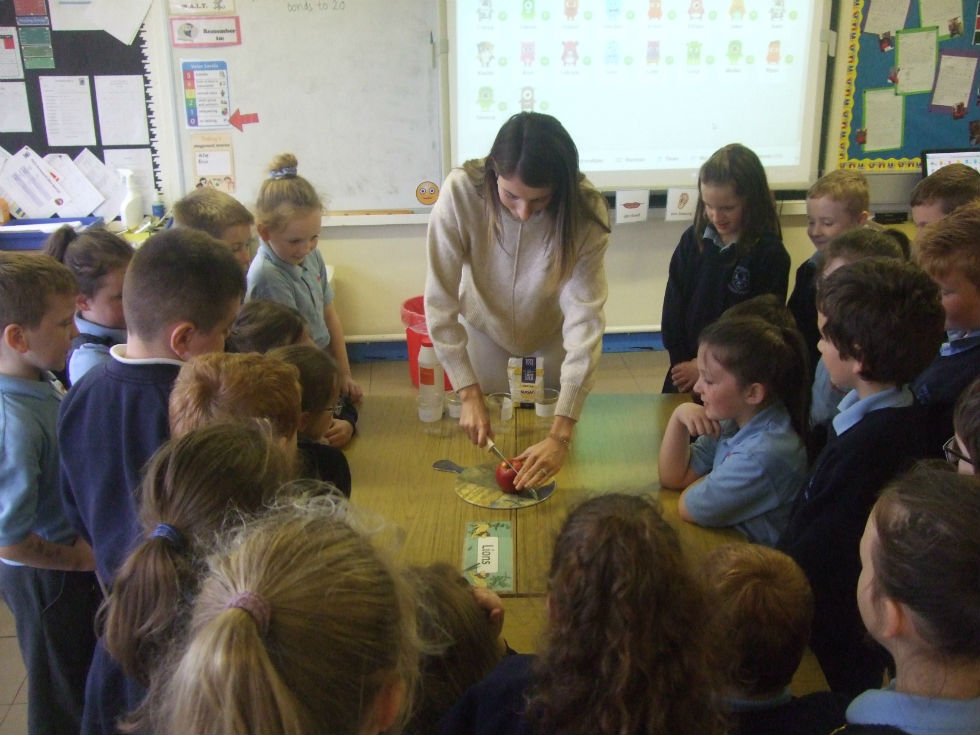 P4/5 have been learning all about the process of mummification. We are currently doing a science experiment to find out which substance will preserve an apple slice best. We have covered a slice of apple in sugar, salt and baking soda to test which one is best for preserving. We also have a slice of apple which has nothing on it. This is called our control to make sure that it is a fair test. We are looking forward to finding out which substance preserves the apple best!
Developing Addition Skills in Numeracy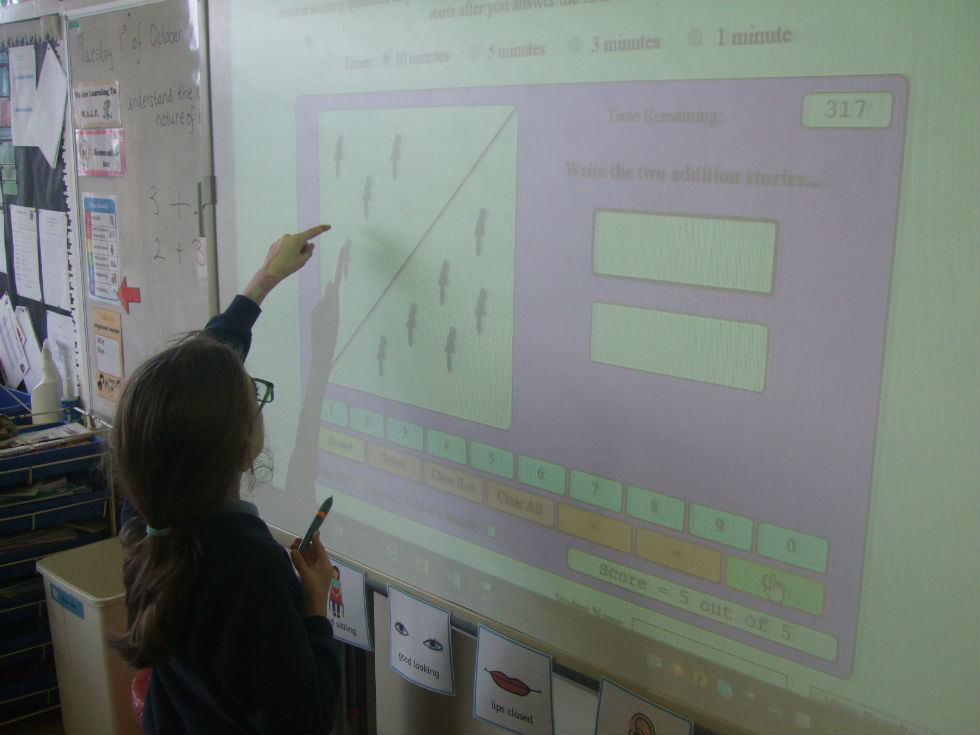 P4/5 have been developing their skills in addition using Numicon. They have been using lots of different resources to develop an understanding of addition. Most importantly they have been having lots of fun whilst improving their Numeracy skills.
Ancient Egyptian Necklaces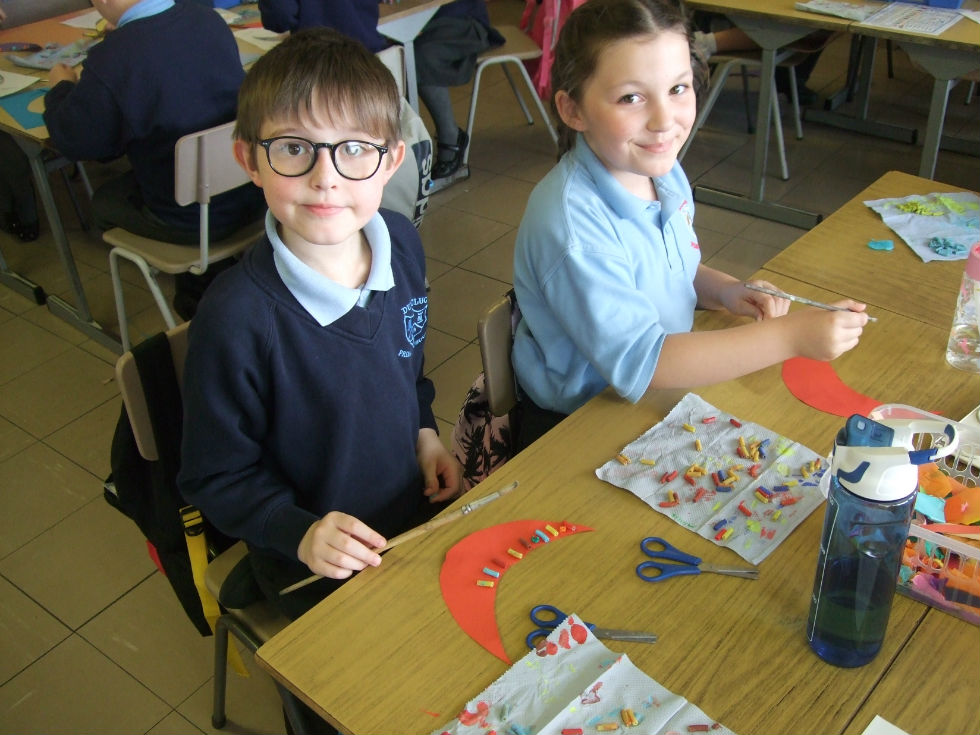 P4/5 have made their own Ancient Egyptian necklaces. They looked at pictures of Ancient Egyptian jewellery and made their own necklaces using pasta and tissue paper. They noticed the patterns in the Egyptian necklaces and tried to copy these designs.
Phonics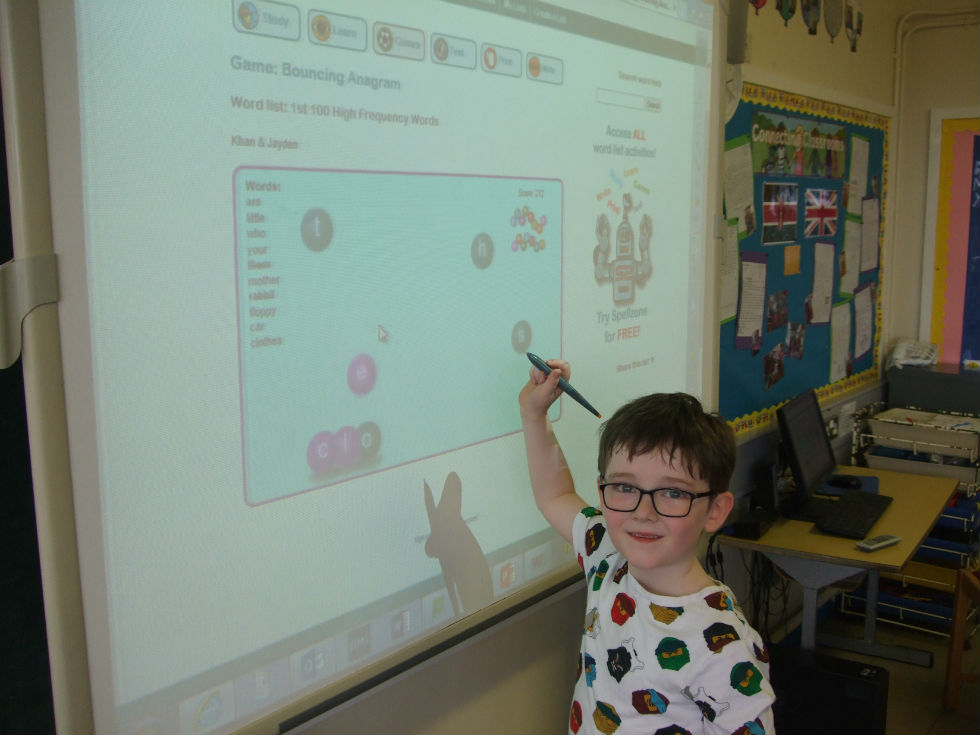 In P4/5 we have been consolidating our phonics and spellings through lots of different activities. The pupils have been using play dough and magnetic letters to create their spellings and the IWB to play games around their spellings for the week. The pupils have created posters and practiced writing their spellings out in lots of fancy ways to help to consolidate the sounds and patterns.
Measuring length in P4/5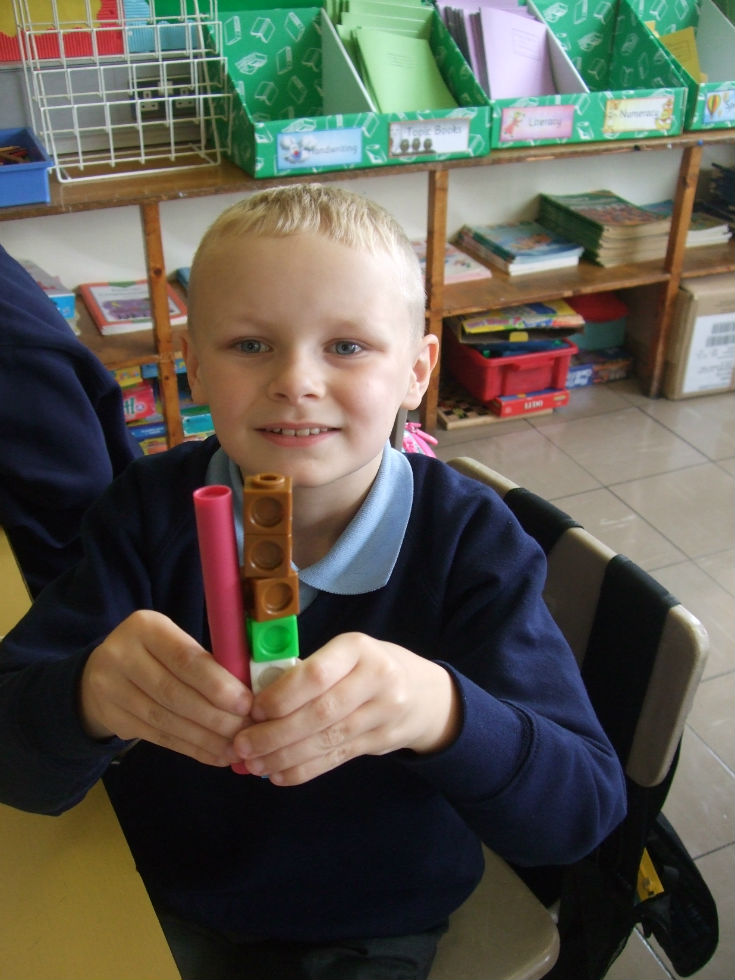 P4/5 have been exploring measuring length using different objects. They have looked into measuring using non-standard units. The class measured different objects around the classroom using multi-link cubes. They developed skills in measuring, counting and also understand more clearly the need for standard units.
Latest Photographs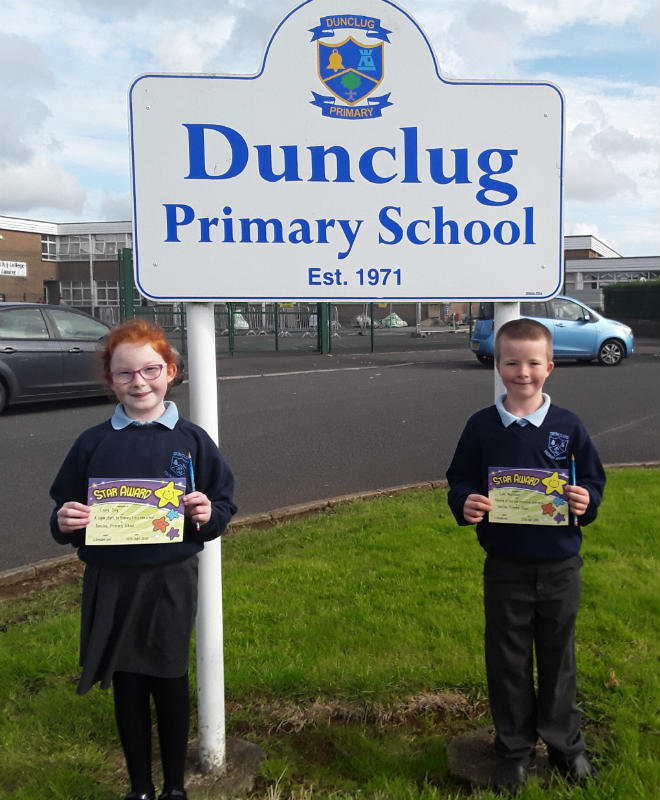 General info
P.E day for P4/5 is on a Monday so make sure to bring your P.E kit on a Monday.
Class Charter
We will be helpful and kind to our classmates.
We will tidy up after ourselves to keep the classroom tidy.
We will think before we speak so no one's feelings get hurt.
We will try our best in all of our work.
Only one person should speak at a time.
We will be good listeners to help everyone learn well.
We will show our best behaviour.
We will work quietly when completing independent work.
We will follow the teacher's instructions.
We will respect all other pupils and adults in the school.
Dunclug Primary School, Doury Rd, Ballymena, County Antrim BT43 6SU | Telephone: 028 2565 2327