Primary 1 Mrs Spence\'s Class
We are really looking forward to seeing our new Primary 1 children again.
Please bring :
a small break time snack and drink
PE slippers with Velcro fastening
a small hand sanitiser (optional)
We will provide each child with their own pencils, crayons and colouring pencils which will stay in school at their own desk.
Looking forward to seeing you all!
Mrs Spence
'People Who Help Us'
In January and February we are exploring the topic of 'People Who Help Us'. The pupils will learn all about different people in their community, school and homes who can help them. They will learn about their jobs and what they do to keep us safe. Hopefully we will have some special visitors to the class who will be able to share more about their role.
'Toys'
In November and December our new topic is 'Toys!' We will look at the difference between toys in the past and toys in the present.
We will talk about and show our favourite toy to the class and see how our toys work and move. We will also look at toys from around the world and Christmas traditions.
'All About Me'
This term Primary 1 are exploring the topic 'All About Me'. The pupils will be looking at how they are special and unique. They will also learn about their bodies and explore the five senses. The pupils will look at pictures of themselves as babies and will talk about how they have changed and grown into children.
Letter From Mrs Claus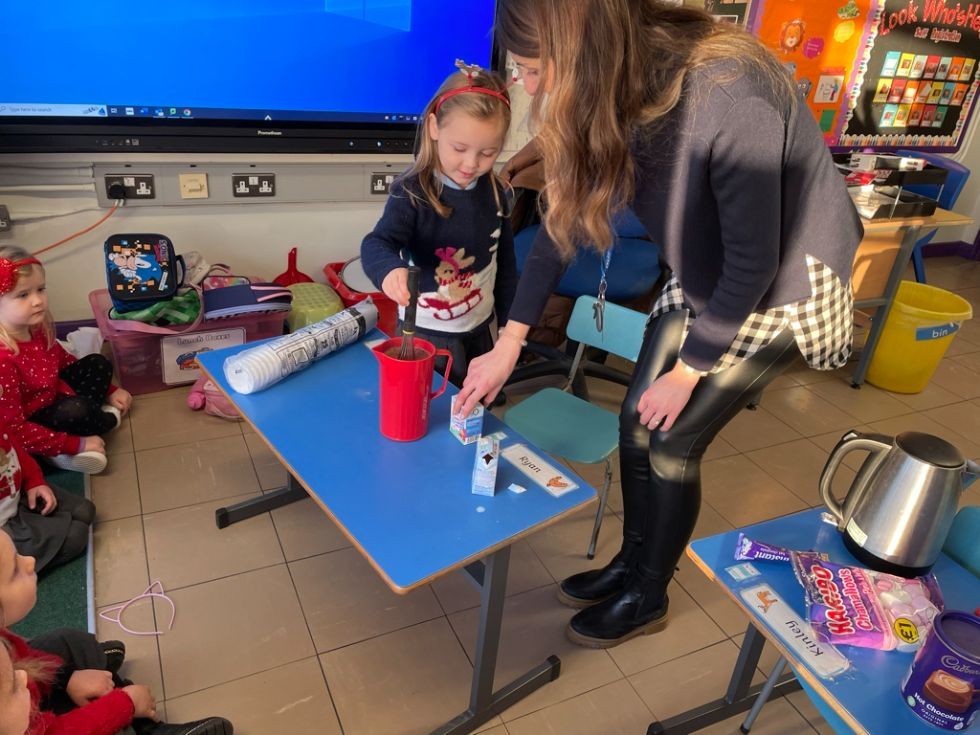 A cosy morning making hot chocolate in P1
This morning P1 received a mysterious letter from Mrs Claus asking for their help to make Santa's favourite hot chocolate. She sent P1 a bag of ingredients which the children had to choose which ones would be best. They then made some tasty hot chocolate and made a list of the ingredients to send back to Mrs Claus.
The Jolly Postmen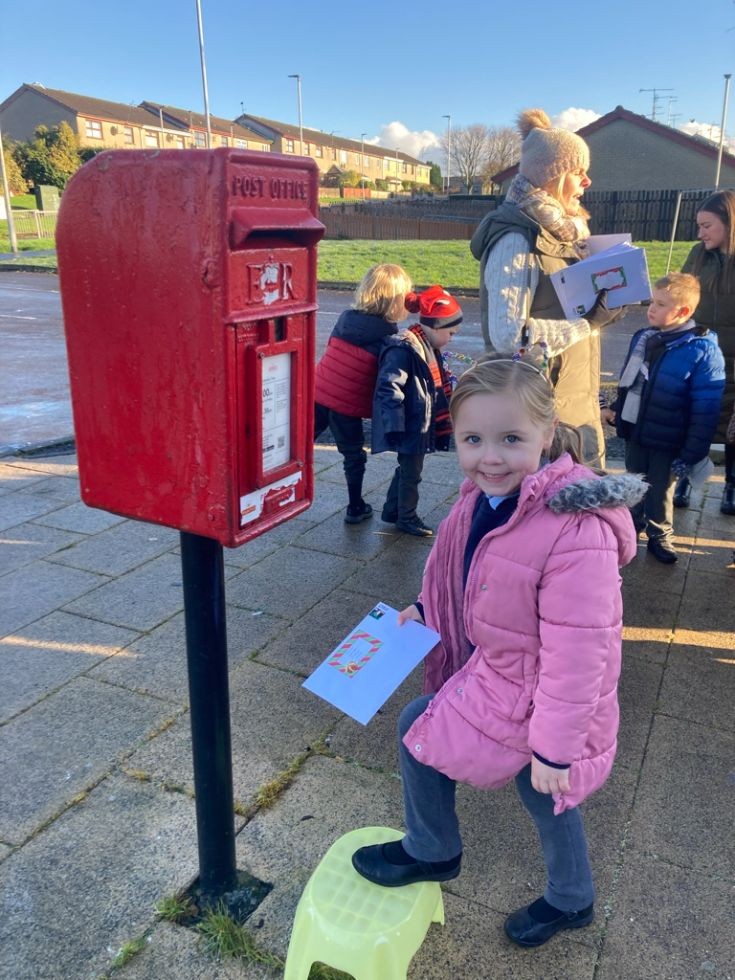 This week P1 have been busy making and posting Christmas cards to their friends. Each morning two helpful P1's delivered the cards around the class. We then read the story of the 'Jolly Postman' and looked at lots of letters and cards from the different fairy-tale characters. P1 then made Christmas cards for their family and posted them at the local post box. They are so excited for the postmen to deliver their cards!
The Colour Monster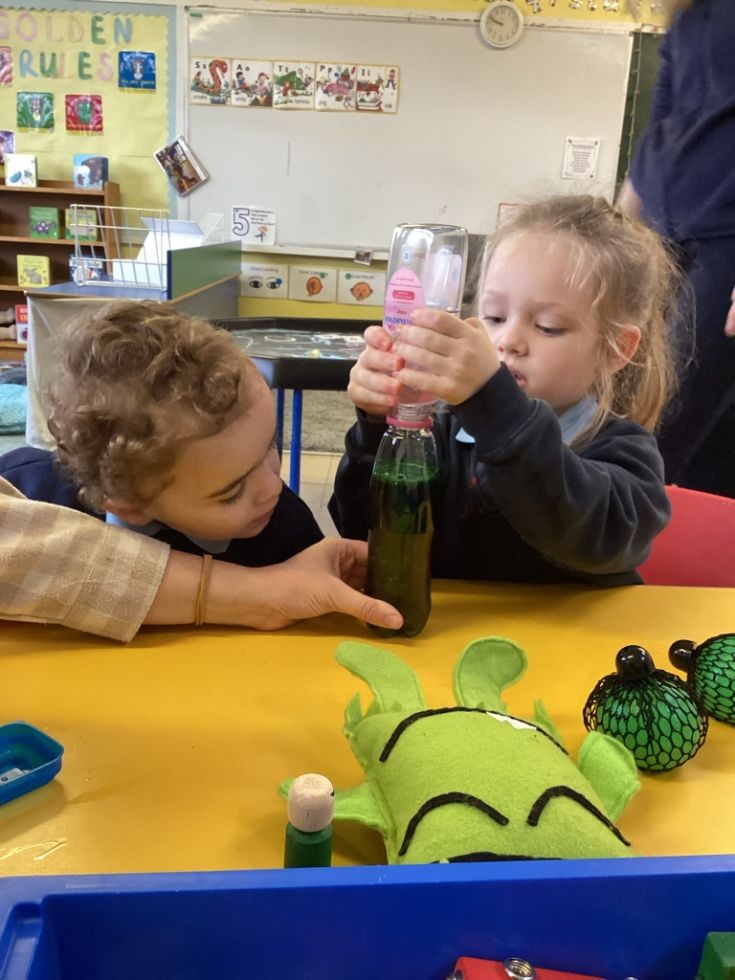 Our Primary 1 pupils have been exploring their emotions and feelings through the story 'The colour monster'. The pupils made their own colour monsters and talked about how each emotion may make them feel. Each morning the children think about how they're feeling and display their moods on our class feelings chart.
Music with Rich Music NI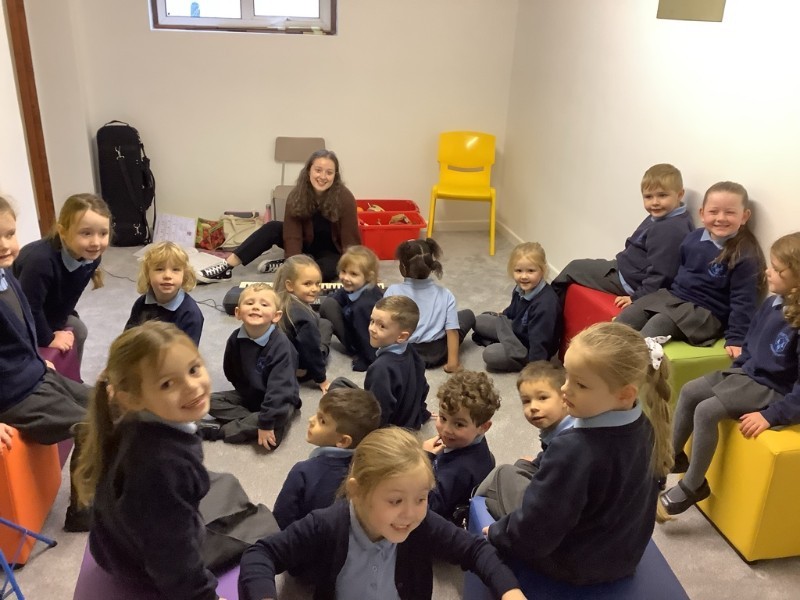 Play in Primary 1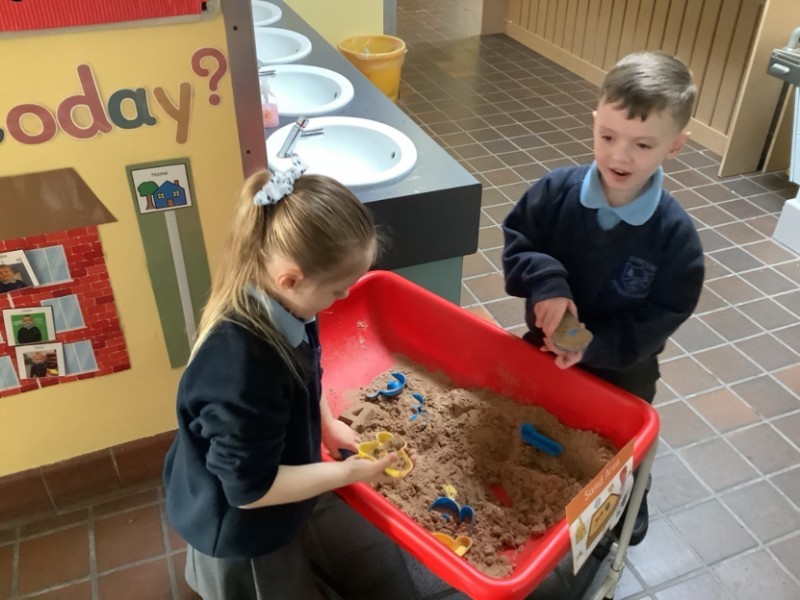 P1 2022/23
Latest Photographs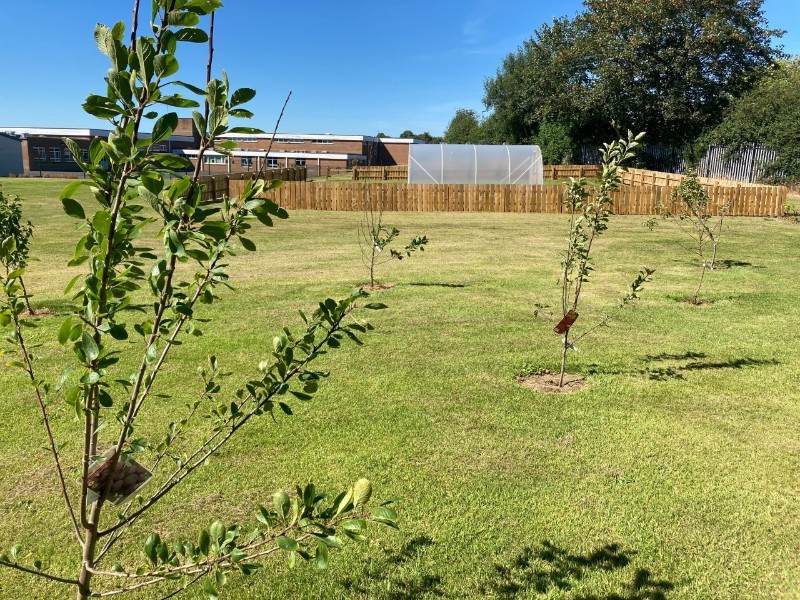 Dunclug Primary School, Doury Rd, Ballymena, County Antrim BT43 6SU | Telephone: 028 2565 2327