Primary 3
P3 2022-2023
A very warm welcome to the P3 Page of Dunclug Primary School! We hope you enjoy finding out about the amazing things we learn and do here in P3.
Dinosaur Topic through Activity Based Learning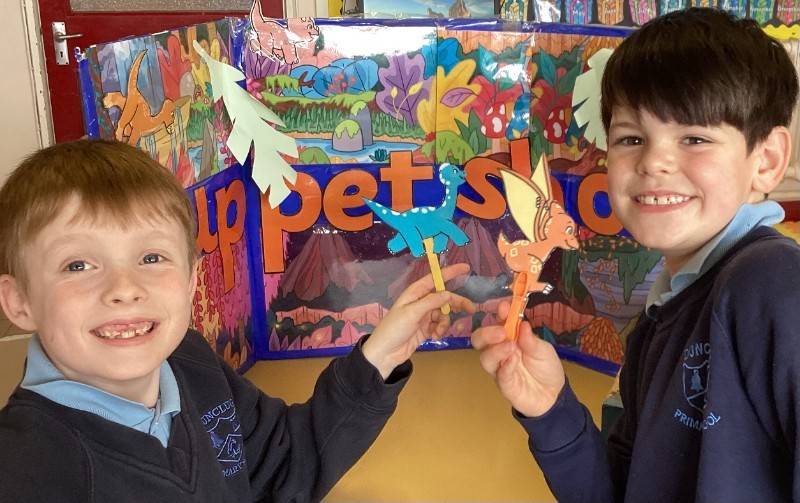 Safer Internet Day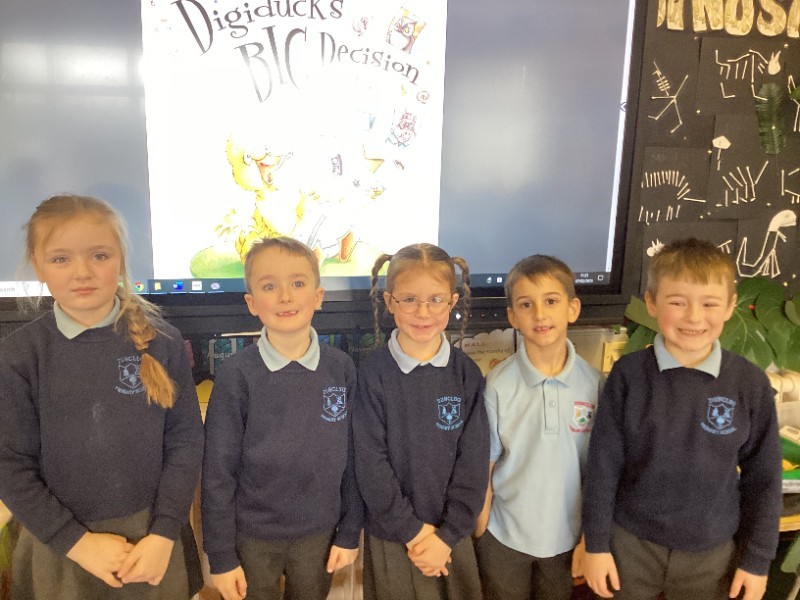 Tennis With Mr Clarke
P3 have been enjoying having tennis lessons with Mr Clarke, a well known tennis coach in Ballymena. They have been learning the early skills of tennis in balance and hand and eye co-ordination.
Coaching for Christ Football Sessions!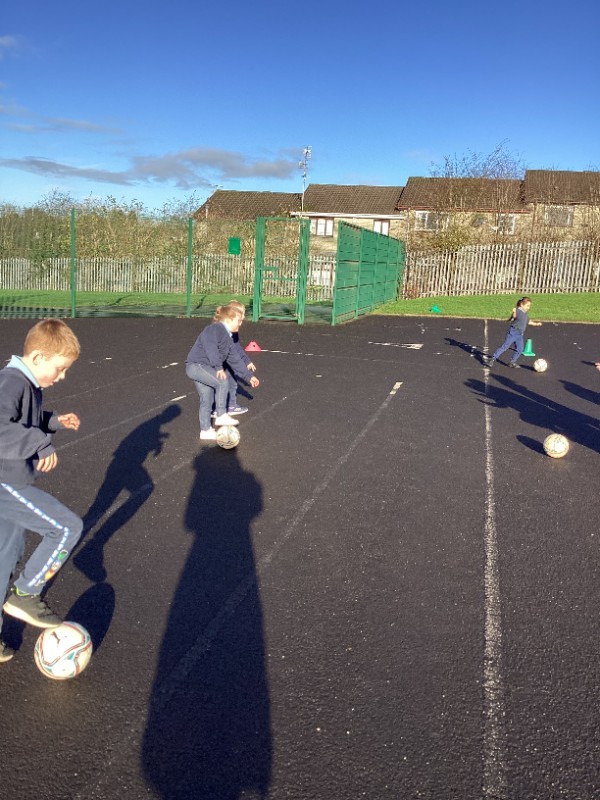 Activity Based Learning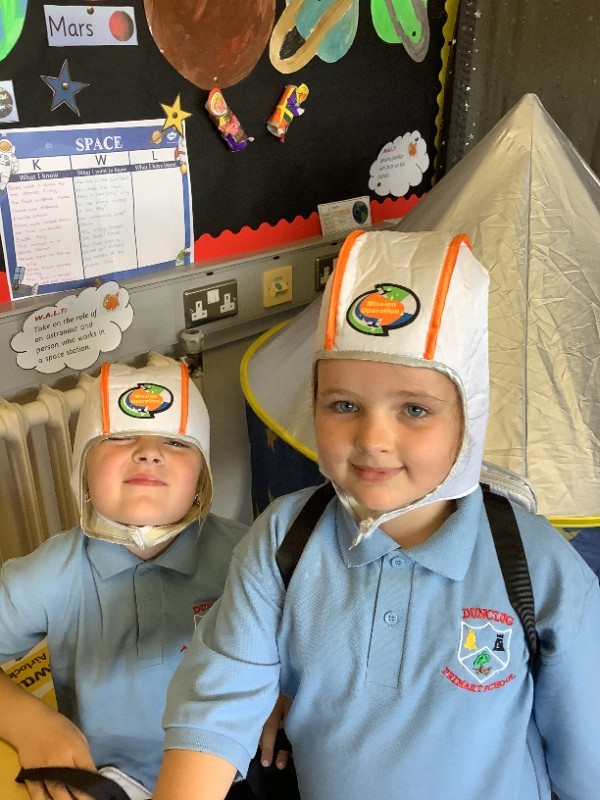 Learning about the Solar System
We have been learning about The Solar System. We studied books, pictures and videos to explore and find out about the eight planets. We found out some amazing facts about these planets. For example, do you know that the rings around Saturn are made from dust and ice? We also learnt a catchy song and dance to learn the name and order of the planets! We then used tin foil, cotton buds, cotton pads and sponges to paint the planets. Check out the lovely pictures on our page.
Solar System Paintings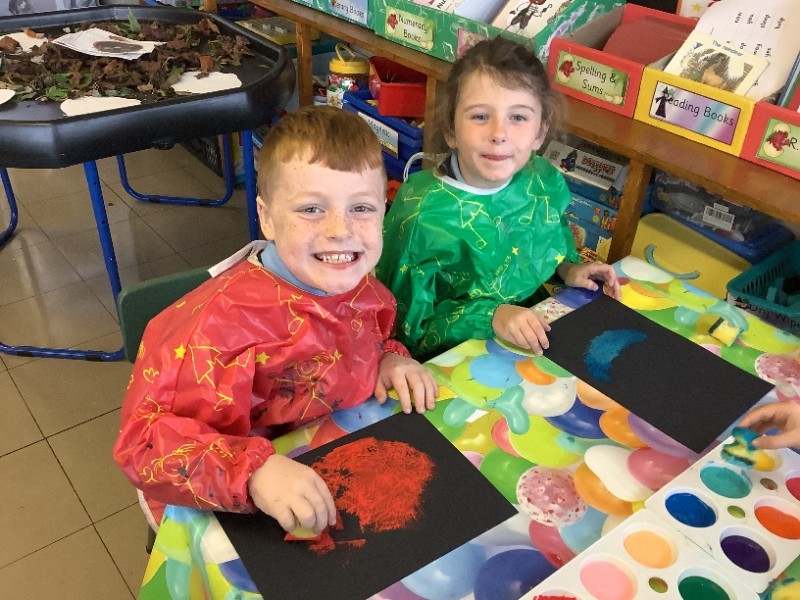 Recycling Workshop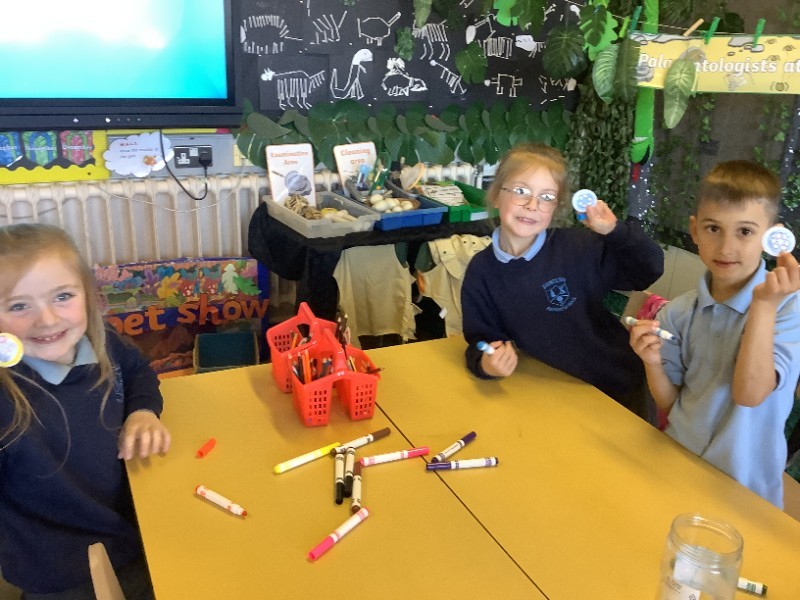 Gardening Time!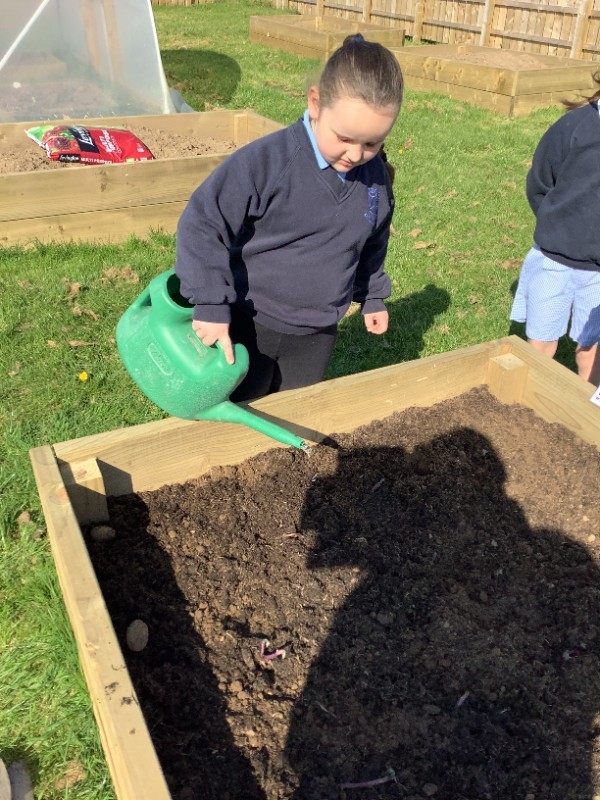 Term 2 Topic
We have another very exciting topic this Term, Dinosaurs! We will be exploring timelines, getting to know names and interesting facts on dinosaurs, understanding meaning of new words and completing a range of experiments, art activities, reports and much more. Keep a look out for some pictures of the amazing learning here in P3.
Tony the T-Rex
Meet Tony, the T-Rex who wanted to join the P3 class to learn from them. He joins in for writing, spelling, number, play, art, music and much more. He watches how the children work hard, share, use their amazing manners and enjoy learning new things.
Building Dinosaurs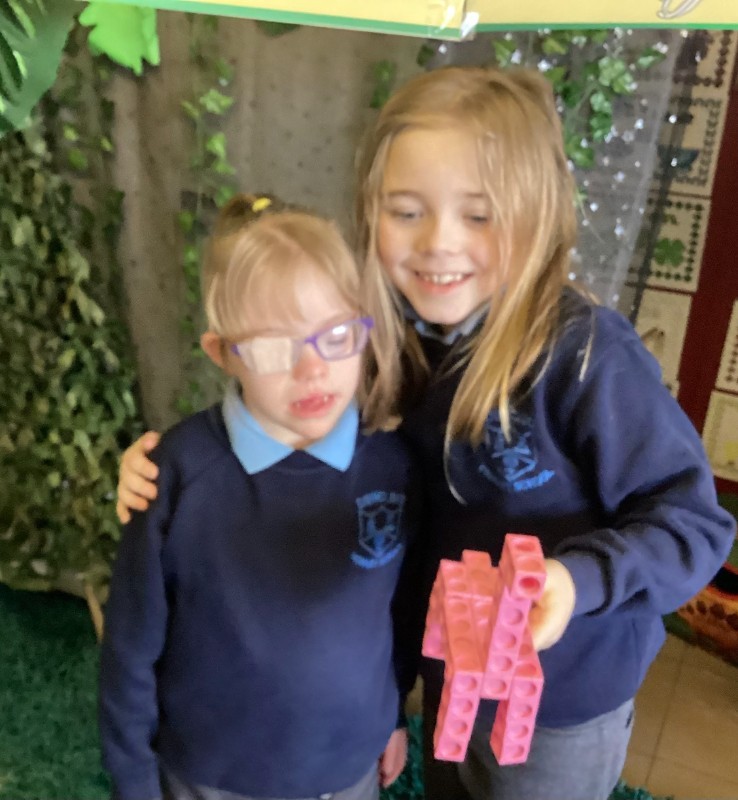 Project Homework Pictures!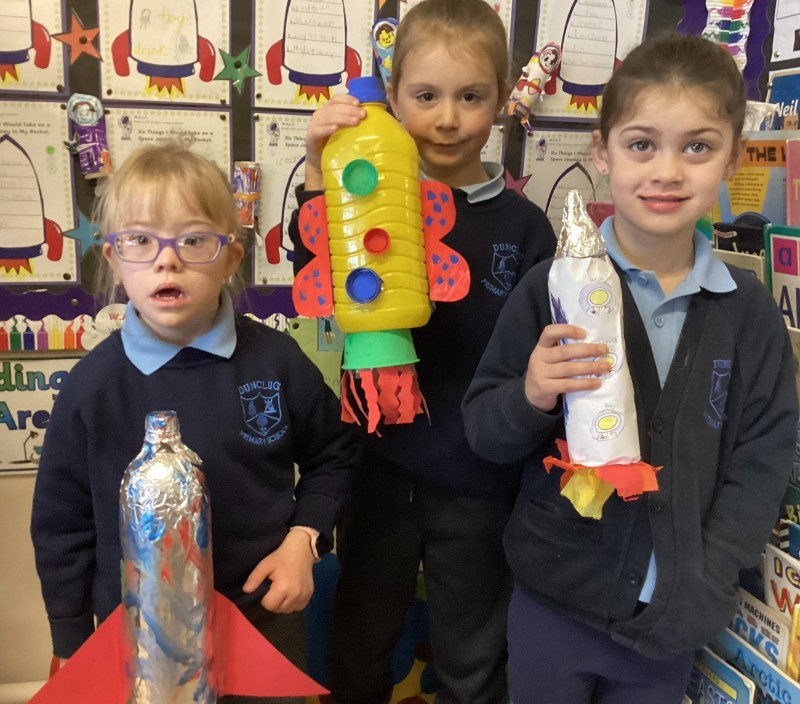 Bug Club
We are very fortunate to have the Bug Club interactive reading programme for P1-3 children here in Dunclug P.S. It is an amazing reading programme catered for each individual pupil to help consolidate and develop a range of reading skills. Not only do the children have a variety of reading books to enjoy, there are also motivating follow up games, tasks and puzzles to complete. We also have a monthly competition and winners are announced in assembly time to celebrate their achievements and progression! Check out the pictures below.
Bug Club Reading Time!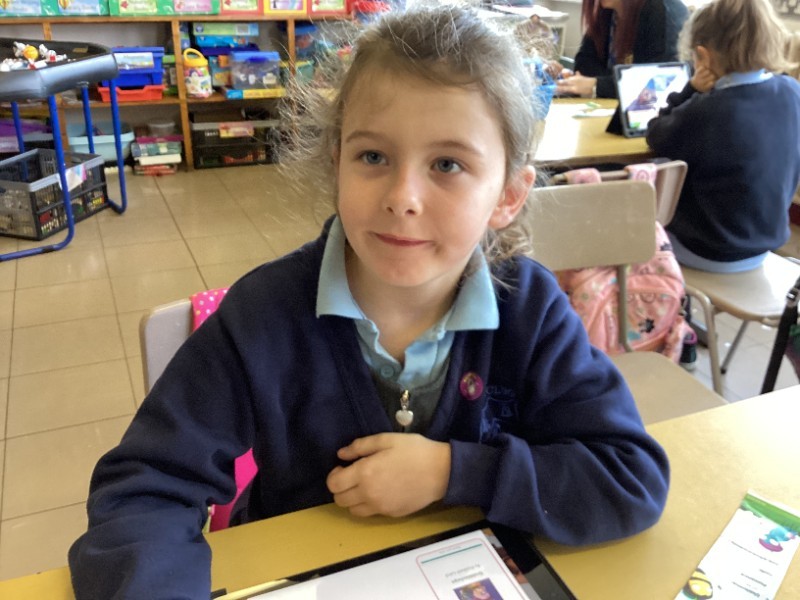 Music Time!
Madeline from RICH NI joins us every other week for exciting and informative music lessons. We have been singing a variety of songs, learning beats and rhythm, playing a range of instruments, exploring the history of musical instruments, singing with Makaton signs and so much more!
Design and Construction
We worked in pairs to design a unique space rocket. We shared ideas and took turns with our partners to think of special features for our space rockets. We then made them using multilink cubes. We had so much fun working together! We then completed a written review on the outcome of a space rockets and created a class book for all to read. Check out the pictures below.
Space Rockets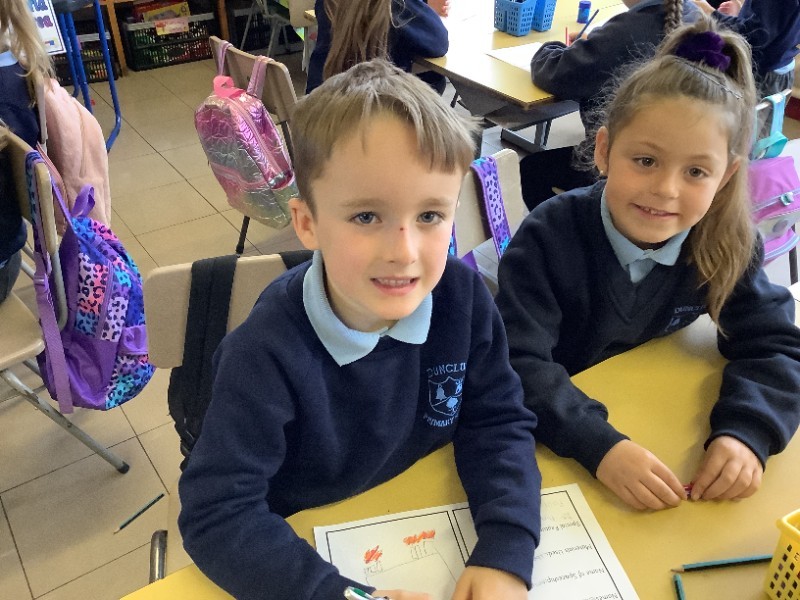 P.E Days
P.E will be every Tuesday and every Friday. The children can bring in trainers or sports shoes to change into. The focus for Term 1A will be Ball Handling Skills.
Latest Photographs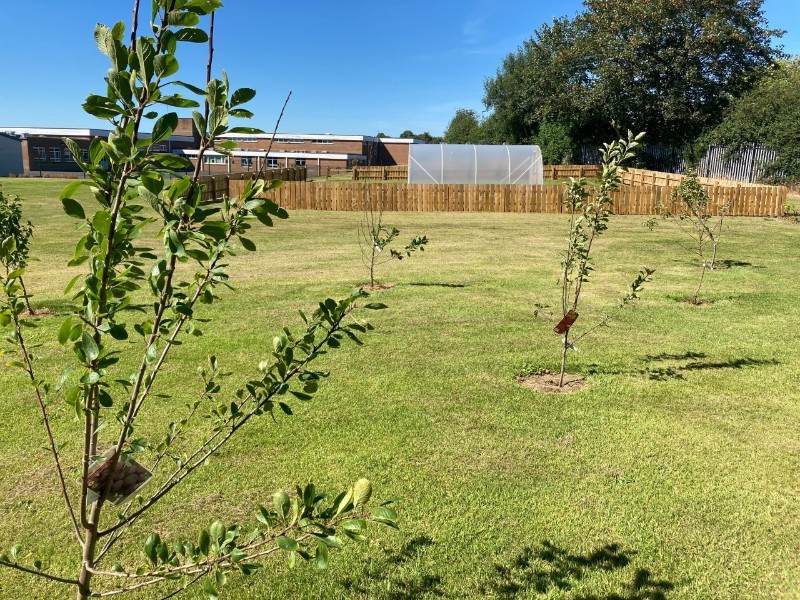 Dunclug Primary School, Doury Rd, Ballymena, County Antrim BT43 6SU | Telephone: 028 2565 2327